We recently celebrated Zoey's first birthday - I'm not really quite sure where 1 year went! Here she is shoving her face full of birthday cupcakes at school (gluten free & dairy free, of course)!!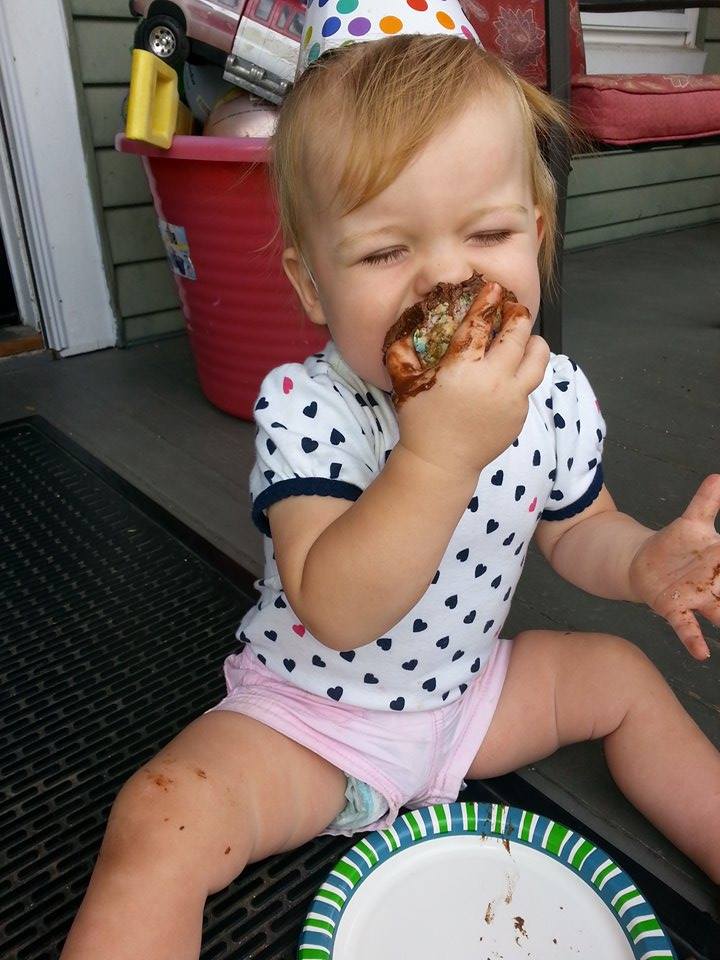 One thing I also sent to school with Zoey were these awesome 'sugar' cookies - they really are the best gluten free 'sugar' cookies!!!! The kids really loved them and I don't mind giving Zoey a treat knowing it's gluten free and as 'healthy' as it can possibly be, not full of anything processed. Sometimes I think I'm crazy when I make everything homemade (time consuming), but at least I know what's in them and what she's eating - plus these really are the best gluten free 'sugar' cookies.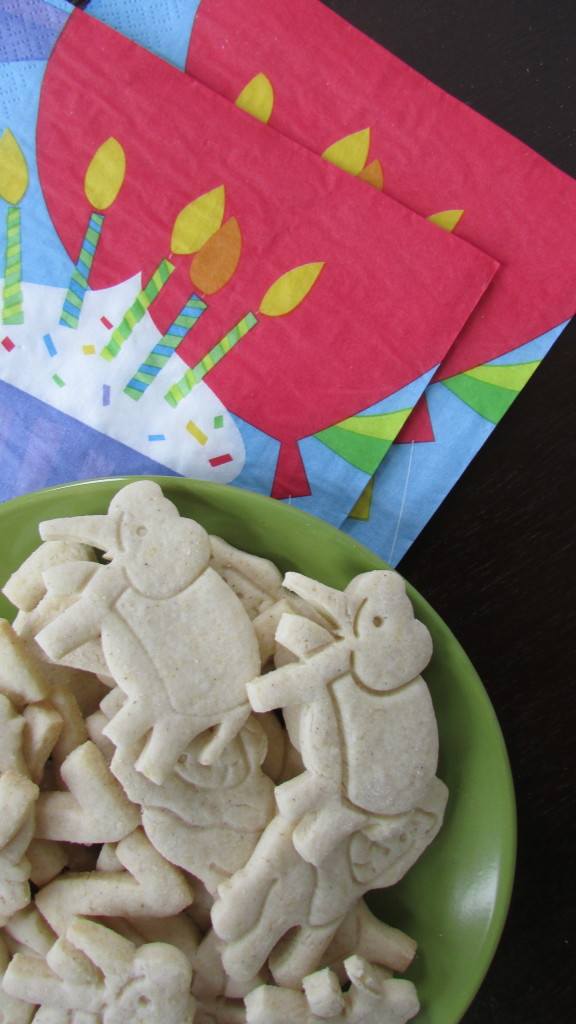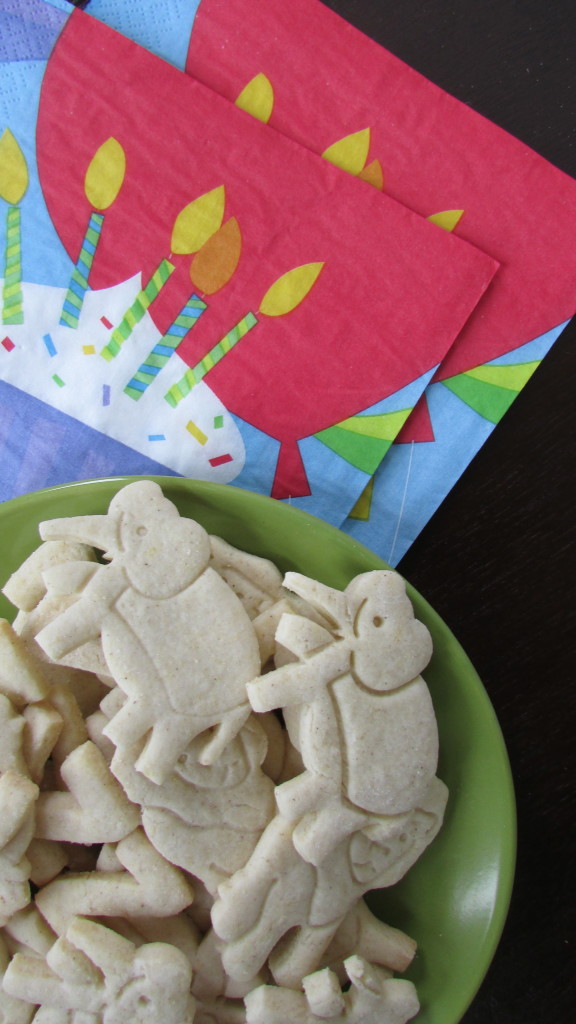 You would never know I've replaced everything bad that comes in a normal sugar cookie and replaced it with much better ingredients! I also love making sugar cookies because I love all the fun cookie cutters you can use to make them way more fun - my Mom bought me a bag of 100 different cookie cutters last year for Christmas, and I don't think I will ever have a shortage of any cookie cutter I'm looking for!

The Best Gluten Free 'Sugar' Cookies
Prep time:
Cook time:
Total time:
Ingredients
1.5 cups Gluten Free Enjoy Life All Purpose Flour
½ cup coconut oil, melted
¼ cup coconut sugar
1 egg
1 tbsp vanilla extract
1 tsp baking powder
Instructions
Mix coconut oil & coconut sugar together
*beating in a mixer will make it much easier, but not necessary
Add the egg, vanilla extract, and beat until blended
Add the flour and baking powder until completely combined.
Remove from the bowl and roll into a ball.
Place the ball of dough on a plate or in a ball (covered by plastic wrap or a dish towel) for 30-45 minutes.
Preheat the oven to 350 degrees
Remove dough from refrigerator and use extra gluten free all purpose flour to sprinkle on your countertop (I like putting some on my rolling pin too).
Roll the dough out to the desired thickness (around ¼ inch seems to work the best)
* I did mine in small sections, I just found this easier
Cut the dough with your cutters and place onto your silpat or greased baking sheet
*you'll get 38-48 cookies depending on how big your cookie cutters are
Bake for 8-10 minutes until the cookies are faintly golden brown on the edges.
Allow to cool before eating! (I like this wire rack the best)