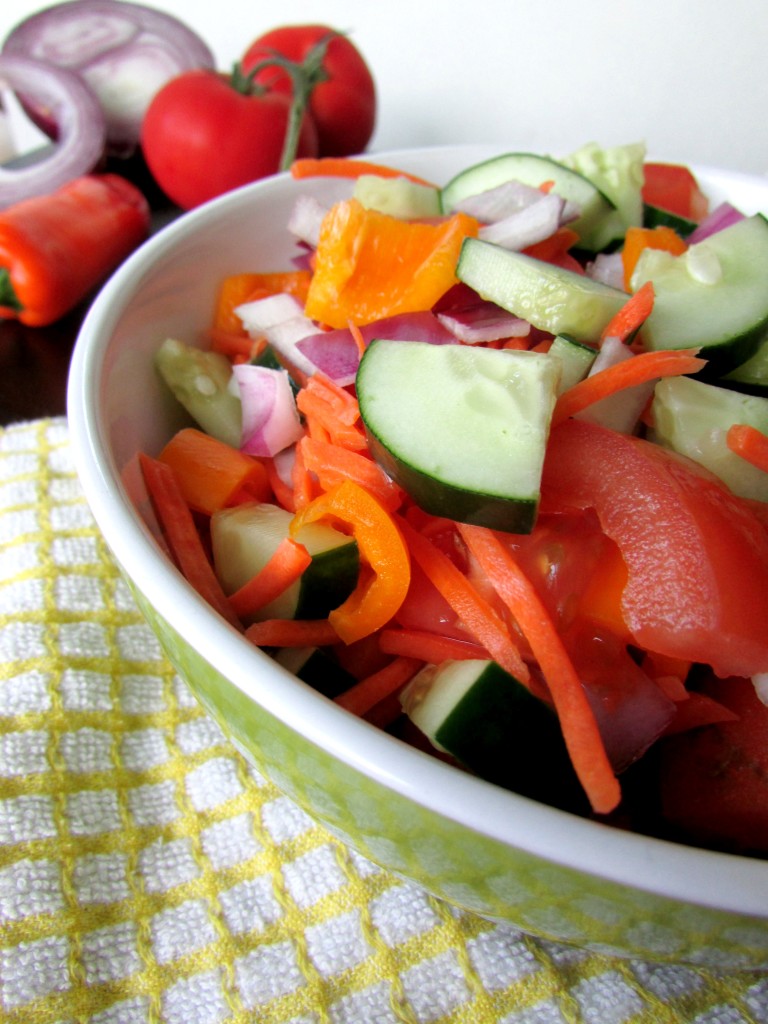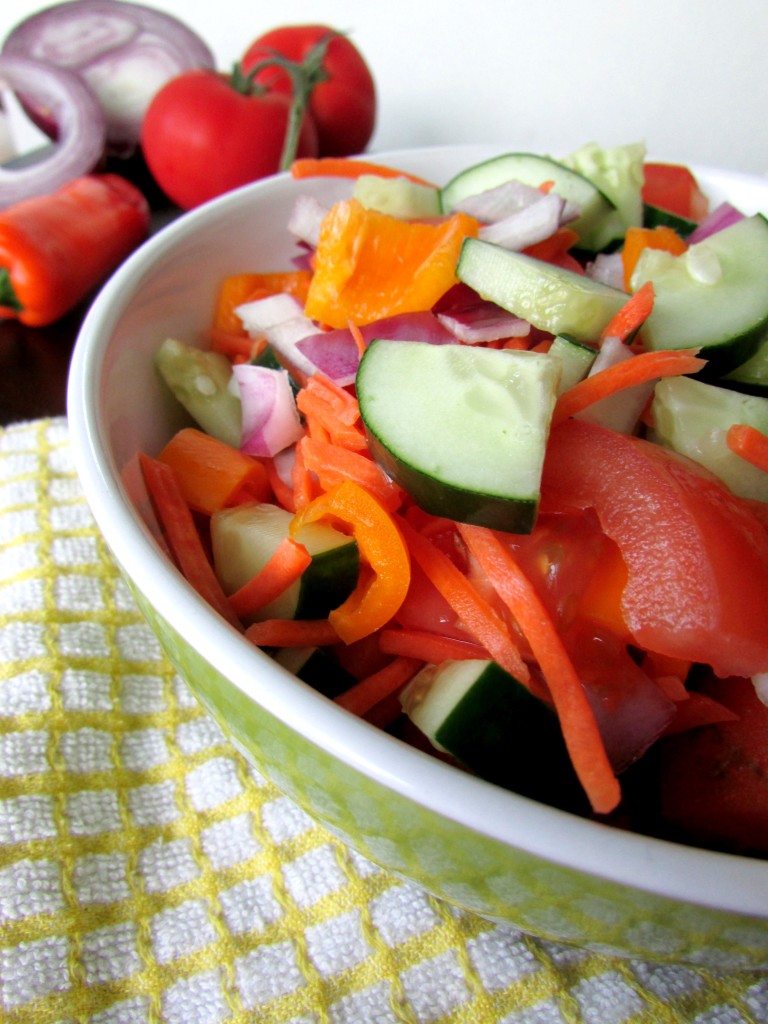 Summer is officially here! (well, it has been for a while). What is your favorite summer activity? It's never officially 'summer' for me until we've headed to the cape at the end of June, and we stay the entire month of July. It's been cool, but we're having a great time so far!
Also FYI for anyone living around Marylou's, they now carry stevia and almond milk!! Yahoo! Anyways….
This is the perfect summer salad - and my go to when I'm hosting dinner, or I need to bring something over to a party! Easy, simple, and a very light dressing to accompany it. You can make it this way, or make it your perfect summer salad by adding (or subtracting) whatever ingredients you like. Mine incorporates red onion, tomatoes, cucumber, peppers, avocado and carrots. Sometimes it's nice to have a lettuce free salad! What is your favorite salad ingredient?

Perfect Summer Salad
Ingredients
1 avocado, sliced and cubed
2 large tomatoes, washed and cubed
1 cucumber, washed and cubed
½ cup shredded carrots
1 peppers, washed and cubed
½ cup red onion, washed and chopped
for the dressing
2 lemons, juiced
2 tablespoons organic italian seasoning
Instructions
Wash and chop all vegetables as needed or desired
Place all ingredients in a bowl and toss with lemon juice and italian seasoning
Serve immediately