I've done quite a few dessert posts, something I should probably stay away from for a while, given I'm trying to lose a little bit of weight. So I decided to try my hand at some stuffed squash, a dish my friend Lynne suggested. I'm not sure why I've never made this before - so good, you can put just about anything in it, and it makes your house smell like Thanksgiving dinner!! Who doesn't like Thanksgiving dinner?
The great thing about stuffed squash (even though mine is vegan) is that you can put almost anything in it. You could add grains like quinoa or rice, meat like sausage or beef. You can definitely please the whole family with an entree like this one! I added mushrooms, butternut squash, kale and brussel sprouts in mine, just because that's what I had for veggies in the refrigerator. You can easily add anything else you might have - peppers, onions, even apples! And one of the best things, you have left over seeds to roast for a snack (try my perfect pumpkin seed recipe, good for any squash seed)!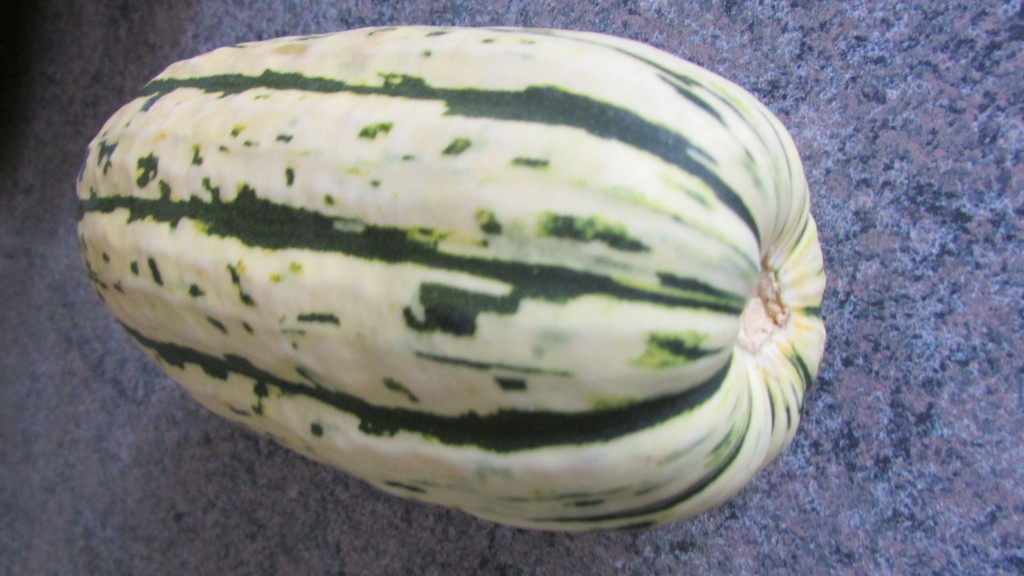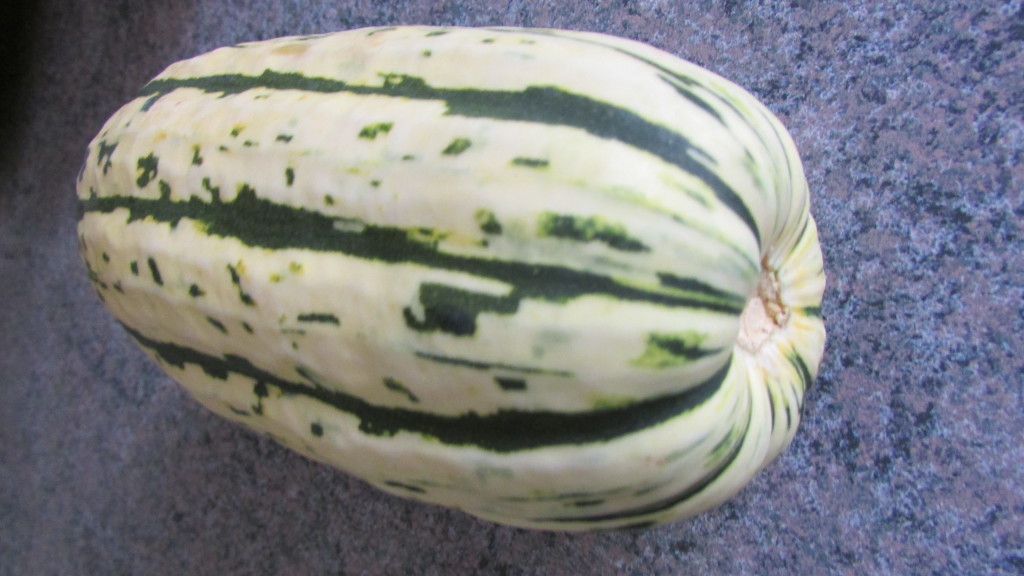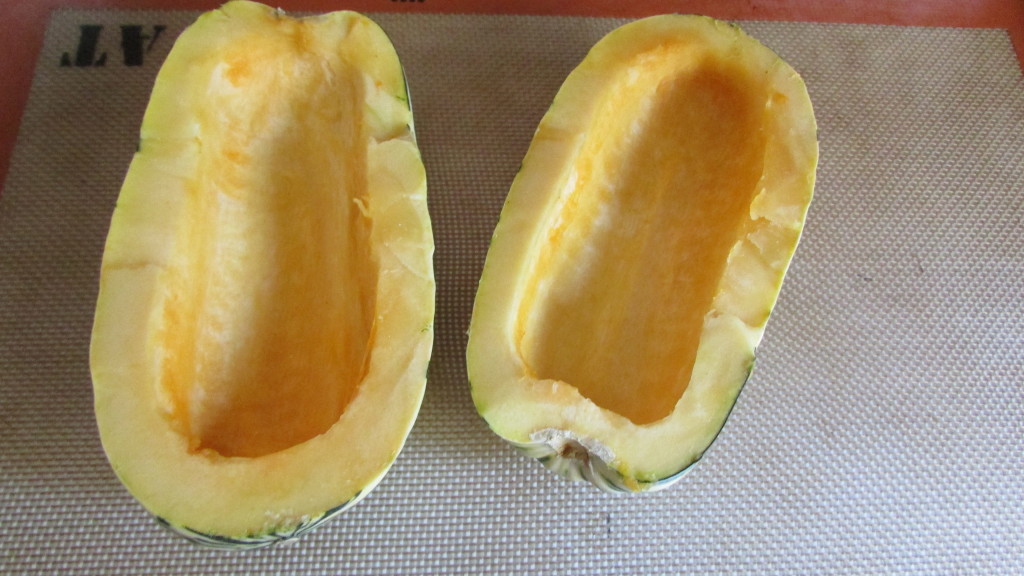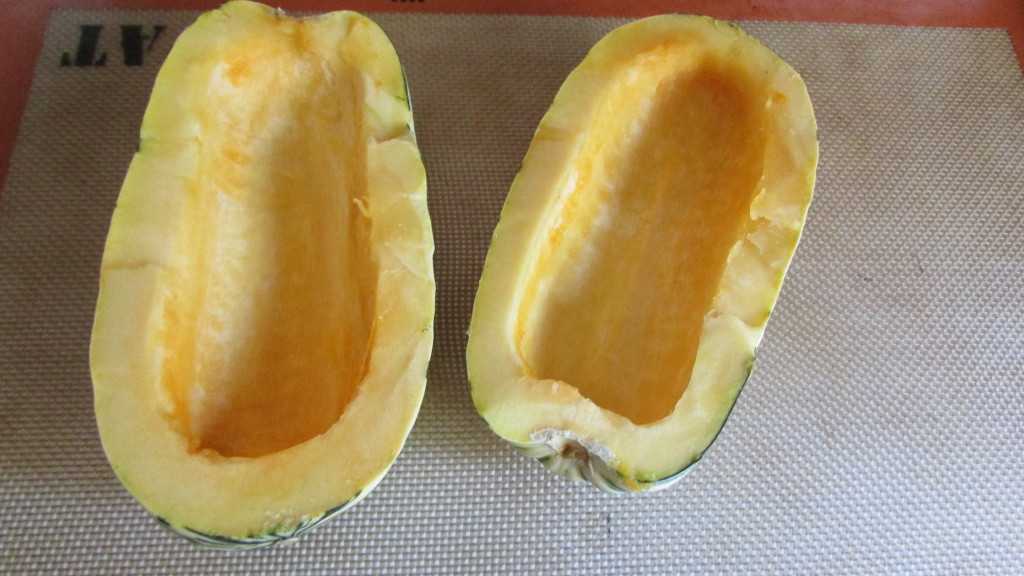 Ingredients
1 cup mushrooms, washed and chopped
1 cup butternut squash, washed and chopped
1 cup kale, washed and chopped
1 cup brussel sprouts, washed and chopped
1 squash (delicate or acorn)
1-2 tablespoons coconut oil
1 heaping tablespoon minced garlic
1/4 teaspoon sage
1/4 teaspoon thyme
1/4 teaspoon rosemary
Instructions
Cut squash in half, emptying flesh and seeds
Preheat the oven to 400 degrees
Place squash on a Silpat or aluminum foil in the oven for 20 minutes (hollow side down)
Wash and chop all veggies
Saute chopped veggies in a pan on medium heat
Add garlic, sage, thyme and rosemary to pan
Once squash is done (you should be able to pierce it with a fork) fill emptied space with sauteed veggies
Place squash back in the oven for 10 minutes (at 400 degrees)
Serve immediately & enjoy!
http://veggiestaples.com/vegan-stuffed-squash/