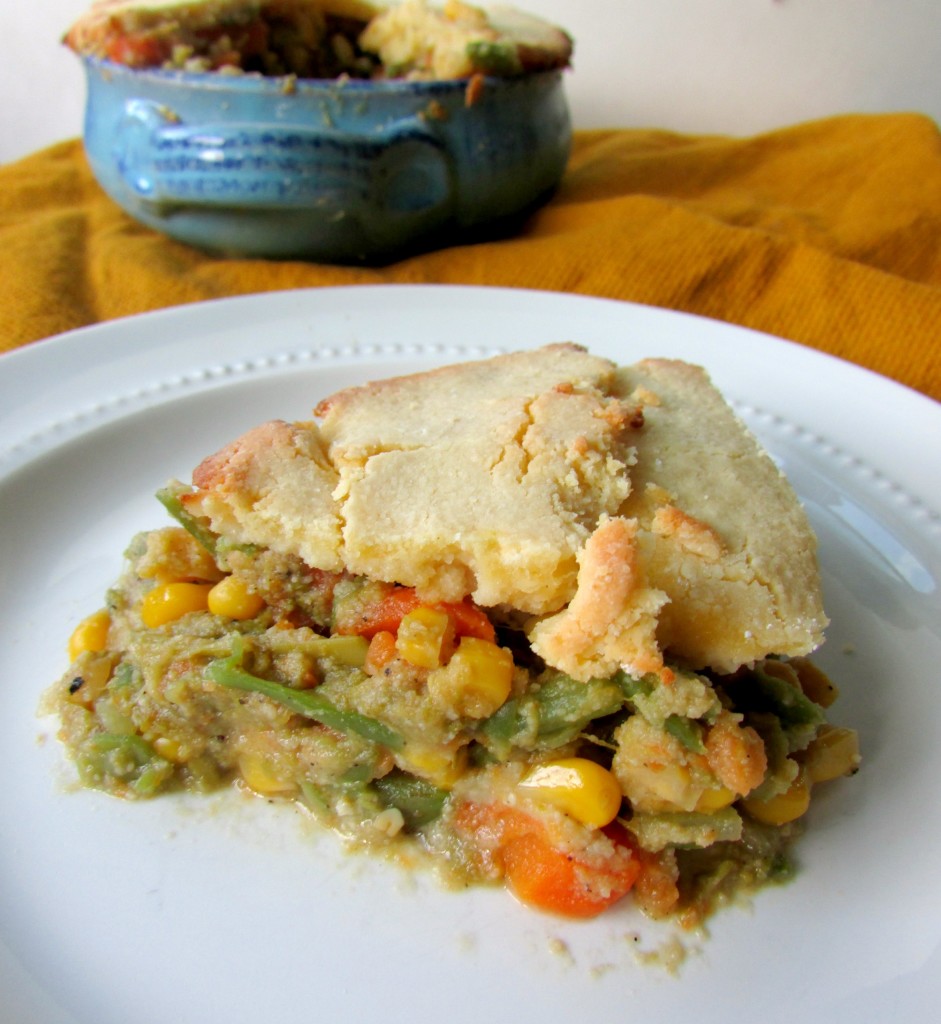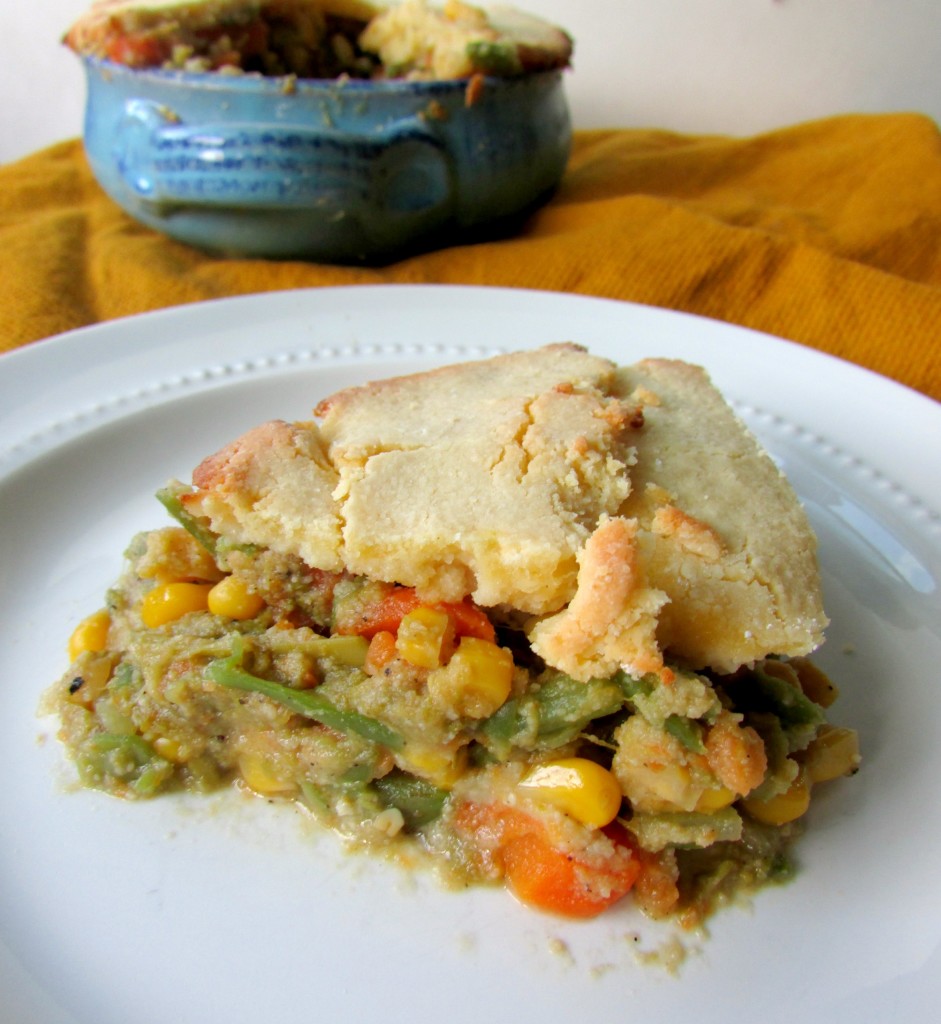 This isn't 21 DSD friendly (something I am doing right now, more recipe for that soon) but I made 4 of these Spring Vegetable Pot Pie's before I went on the detox and stuck them in the freezer (not after having one for my lunch the next few days, of course). I know they will be great go to's for dinner at the end of the school year with all of the hustle and bustle going on. I opted to make 2 mini pot pies, but you could make one big one if you were feeding a family (double the recipe for 2 or 4, to store in the freezer for later). It's easy because you throw all the veggies you'd like into a pan with some flour & stock & voila! You have your filling! The crust is a simple recipe I use from The Coconut Mama (no need to reinvent the wheel!). These spring vegetable pot pies are really easy to make and roll out for the top and the bottom of the pies. You can switch up your own veggies, add chicken if you have meat eaters on your hands, etc. Either way it's a really easy dinner & even more easy to make extra back ups for freezing! Enjoy!

Springtime Vegetable Pot Pie
Recipe type:
Vegetable Pot Pie
Prep time:
Cook time:
Total time:
Ingredients
1 small onion, peeled & chopped roughly chopped
2 large carrots, peeled, washed & chopped
1 cup string beans, washed and chopped
2 cups corn from corn on the cob
¼ cup coconut flour
1½ cups vegetable stock
½ cup non-dairy milk
⅔ cup frozen sweet peas
1 tablespoon thyme
1 tablespoon oregano
1 tablespoon rosemary
1 tablespoon coconut oil for cooking veggies
salt & pepper to taste
Instructions
Wash & chop all veggies
Prepare pie crust *see recipe for The Coconut Mama's Coconut Flour Pie Crust above*
In a large pan, heat the coconut oil on medium heat until melted
Add all of the veggies & cook until barely tender
Stir in milk, vegetable stock, coconut flour & spices
Mix until flour is dissolved
Reduce heat & allow to cook for another 5-7 minutes
Change oven temperature from 400 to 375 degrees
Pour filling into the bottom of the pie crust (or 2 small pie pans if desired)
Roll out the remaining pie crust to cover the top
Poke four small slits in the top to allow steam to come out
Spread extra melted coconut oil (1 tablespoons) for a more golden crust
Bake for 17-20 minutes or until edges brown
Enjoy!