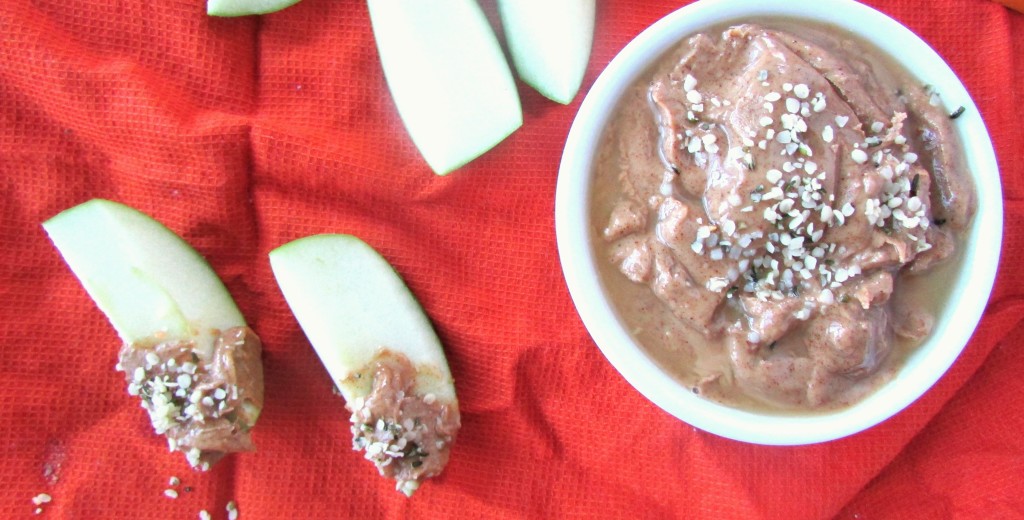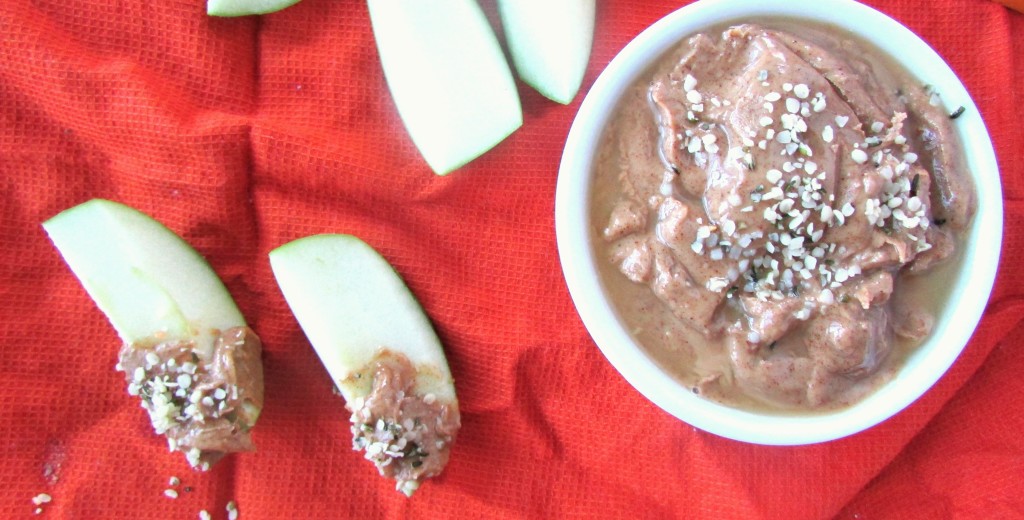 If there is ever way to pack in some extra protein for a snack, I'm looking for it. As someone who doesn't eat much more than fish, I add it in when I can. Have you ever heard of Manitoba Hemp Hearts? Manitoba is a company that makes hemp hearts, an amazing plant based protein made from hemp seeds! I love using them in everything from baking to smoothies, to give food a subtly nutty flavor or an extra crunch! Yum! Each serving has 10 grams of protein, and 10 grams of Omega 3 & 6! Amazing!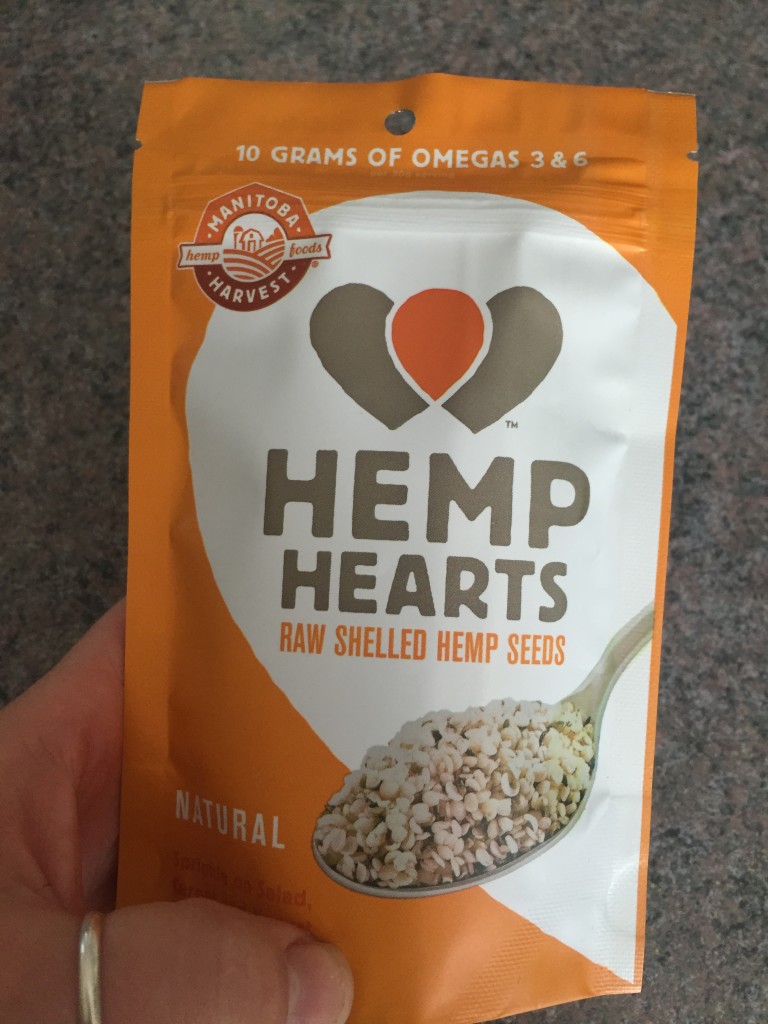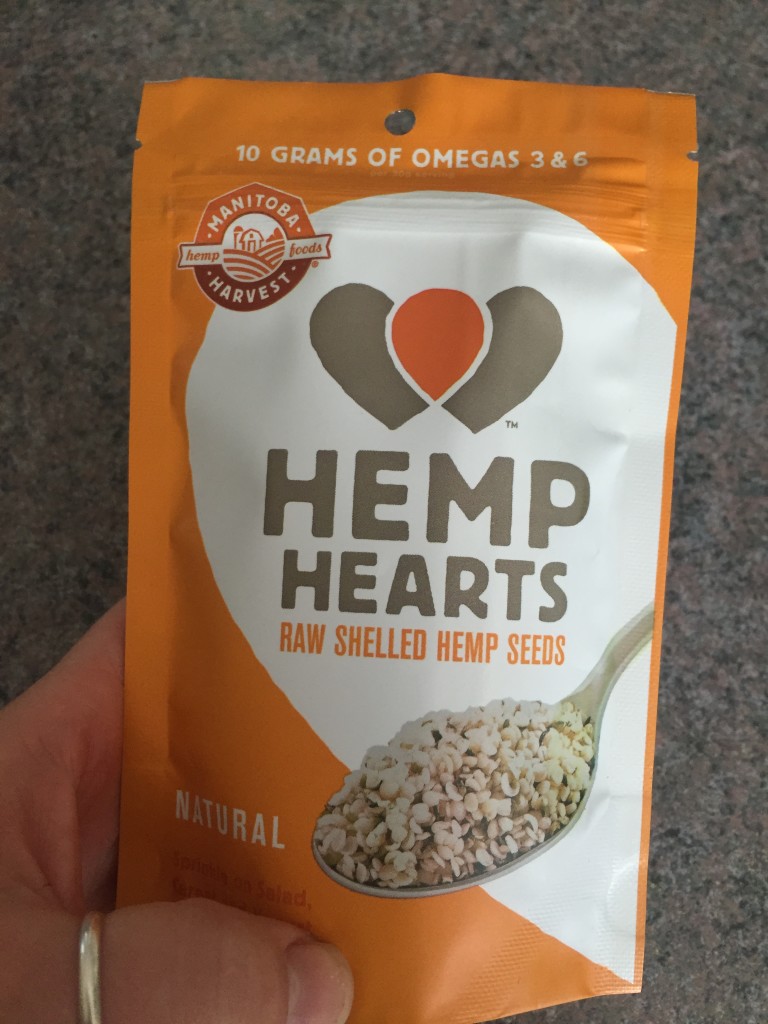 As a mom of a 1 year old, I've always got snacks with me. Between my husband and my daughter, someone is always hungry (or hungry). After making your own almond butter (super easy and inexpensive, directions below), swirl in some hemp seeds to make it crunchy and add more protein! And then dip your apple slices in more hemp hearts once you slather them in almond butter too! This is a really awesome snack packed full of protein that everyone in my whole family can munch on while we're out! Everyone wins and we're all eating something healthy!

Protein Packed Apple Snack Bites
Ingredients
3 cups raw almonds
*optional: 2 tablespoons of honey or oil for sweetness or creaminess
4 tablespoons Manitoba Hemp Hearts
3 apples, washed and sliced
Instructions
If making your own almond butter, blend almonds in blender or food processor until smooth. Stopping as needs to push down what has stuck to the sides with a spatula or spoon (blend in honey, oil or extra hemp seeds if desired)
Once apples are washed and sliced, dip in almond butter and roll them into the hemp seeds (1-2 tablespoons at a time)
I doubt the snacks will last 24 hours (in the refrigerator) but you can try!
*recommended to store your almond butter in the fridge!