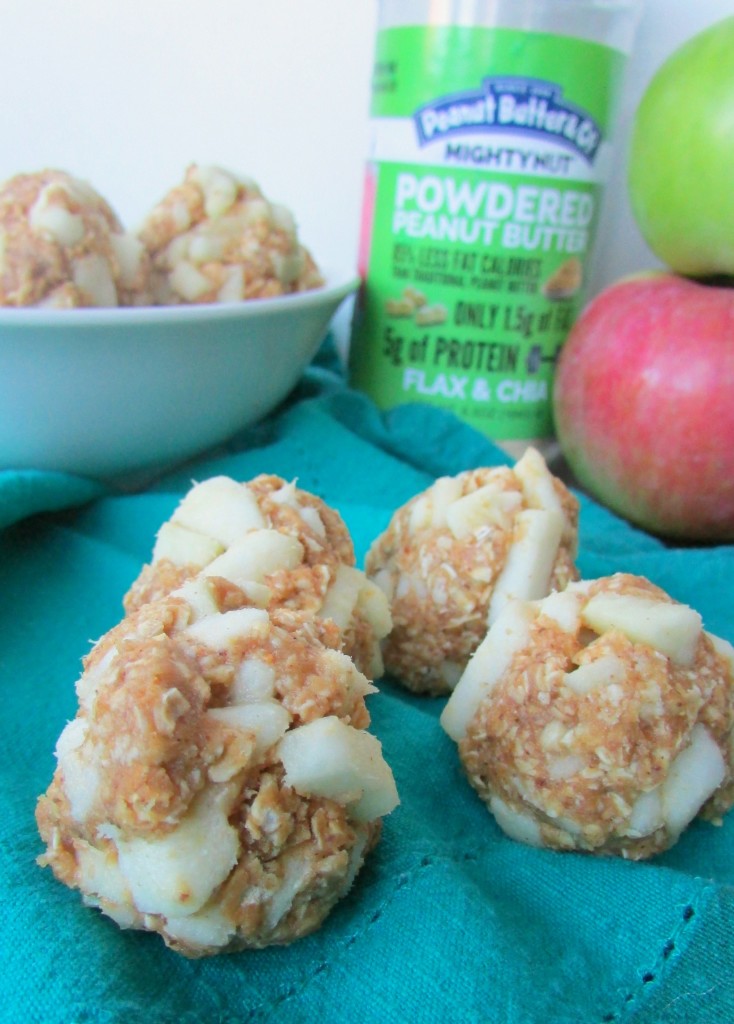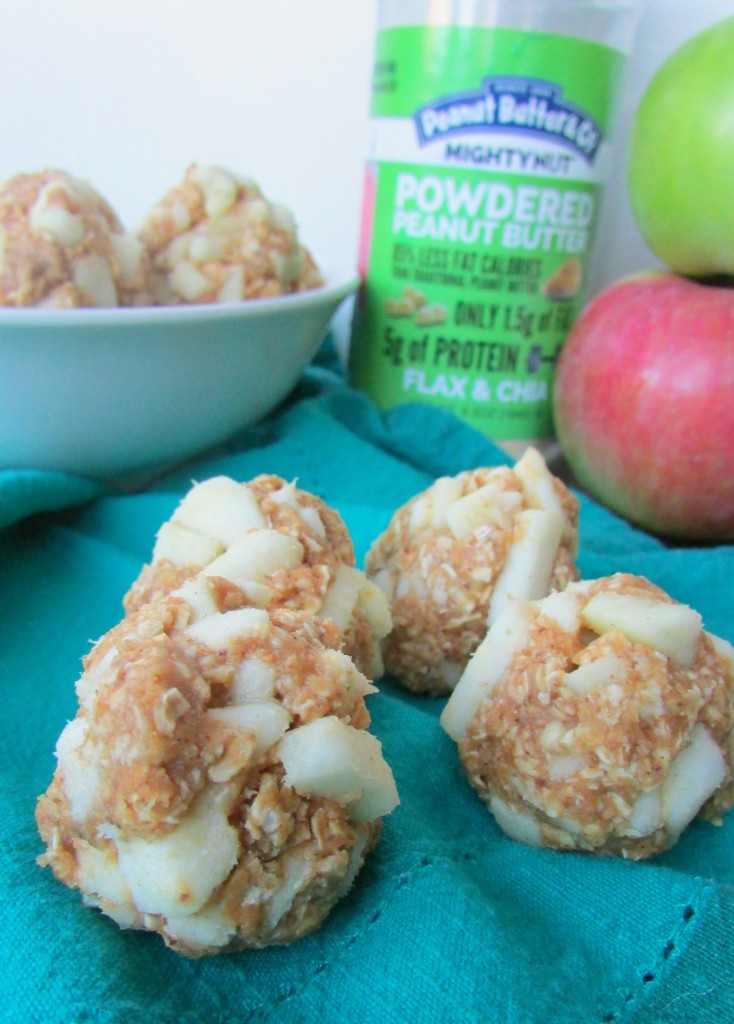 Well, my marathon is now over and I'm back in blog mode. Marathon training is time consuming! But I had so much fun accomplishing such a lofty goal - and finished with a smile on my face!
I had the opportunity to hook up with Peanut Butter & Co. - White Chocolate Wonderful anyone? They have a side company called Mighty Nut and have tons of awesome flavors! They just came out with powdered peanut butter, and I had the opportunity to try the Flax & Chia! Just delicious! I will be using this in a lot of my recipes, and definitely in my banana smoothies! I developed this no bake peanut butter apple bites recipe so I had easy, healthy snacks this week to munch on while I get back into my groove. Peanut butter and apples are probably one of my favorite snacks anyways, so why not make them into a snack bite?! These are perfect for kids, adults, and for on the go! And best of all, they are gluten free and vegan! Does it get any better than that?
I'm also hosting a mighty nut giveaway!! Find Mightynut on Twitter or Instagram (@GoMightyNut) and follow them, tweet about the giveaway (ex: I would LOVE to create recipes with @GoMightyNut! #EatMighty @fitapproach #sweatpink mightynut.com) or pin a photo from Mightynut.com!

No Bake Peanut Butter Apple Bites
Ingredients
3 apples, peeled and finely chopped
1 cup gluten free oats
¼ cup Mighty Nut powdered peanut butter (I used flax & chia)
1 teaspoon vanilla extract
1 tablespoon honey
2 tablespoons Peanut Butter & Co peanut butter
Instructions
Peel and finely chop apples
Add all ingredients into a bowl and mix until well combined
Roll small handful of mixture into a ball for easy snacking! (Mine batch made 12, amount will vary based on how big you make the bites!