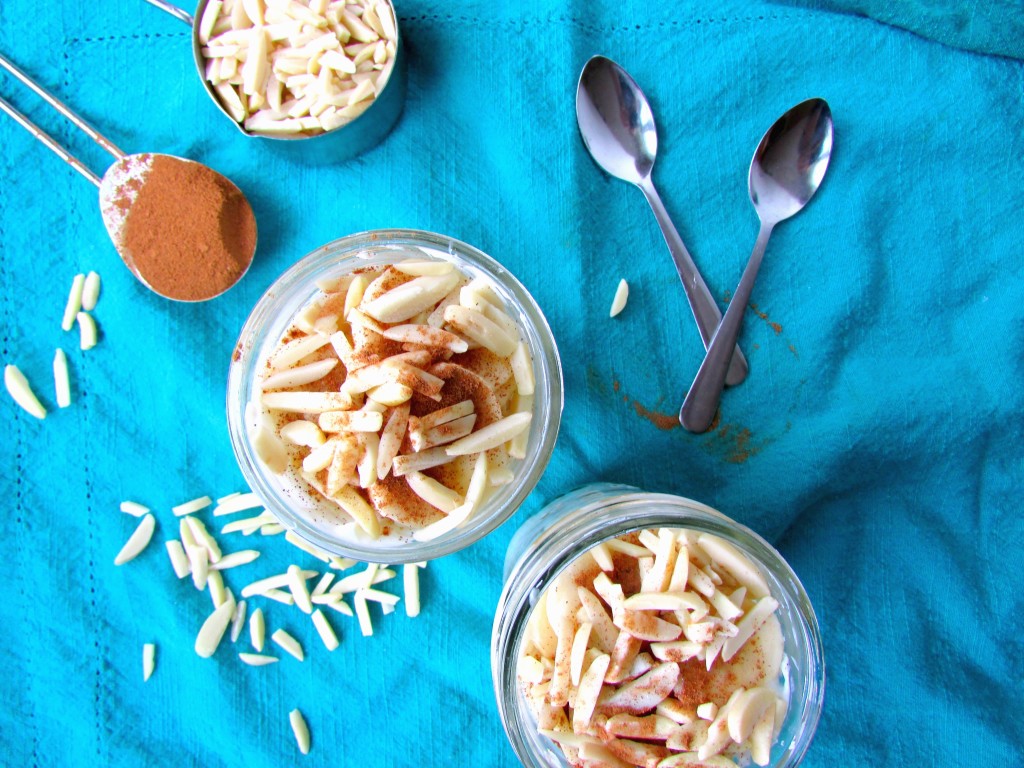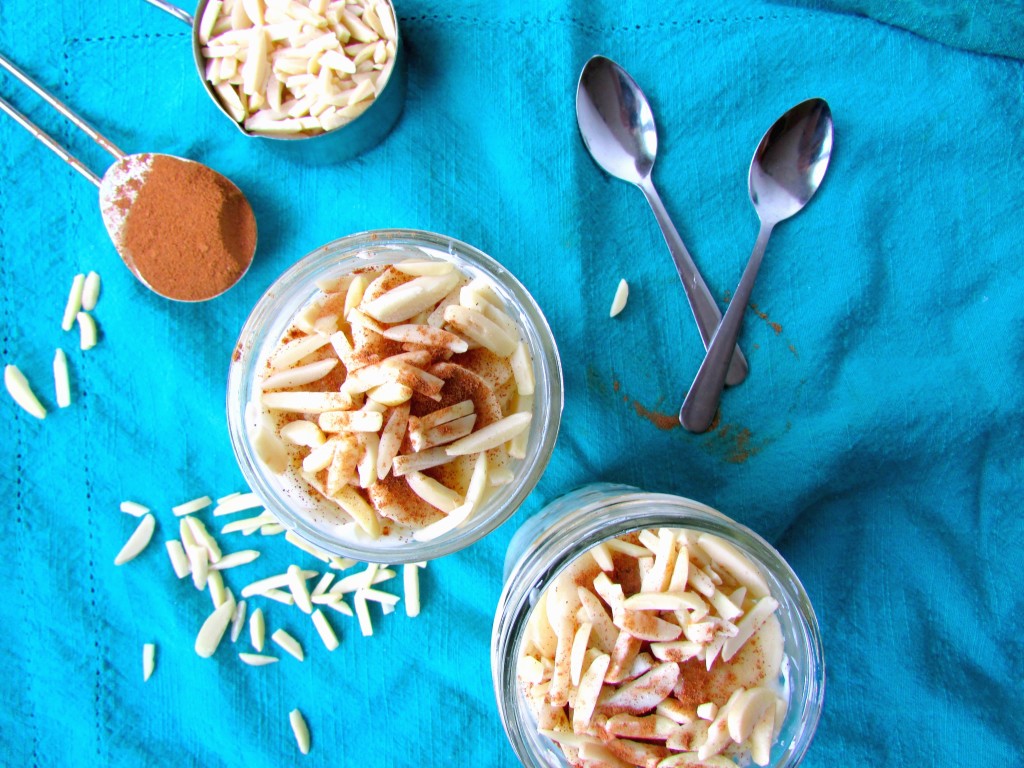 So on Monday May 4th, I started the 21 Day Sugar Detox (level one). Great book by a great author, Diane Sanfilippo. I don't eat a lot of sugar to begin with (a little stevia in my coffee & some dark chocolate, usually after dinner) but I am 13 pounds away from my goal weight (pre Zoey) and I have not lost but a mere few pounds in the past month. I'm hoping this helps jump start whatever is making me plateau despite HIIT workouts, lifting weights, and macro/calorie counting.
I'm starting with Level 1 this go around (there is also level 2 & 3). Level one includes plain yogurt, green bananas & green apples in moderation. These are my go to fruits anyways, so score! This almond butter banana yogurt parfait is a really great snack that is incredibly filling. It's really easy and I made them in small 8 ounce mason jars I picked up at Target (find the same ones here) so I had go to snacks for the week! You can layer with more bananas or almonds (cashews and peanuts are no-no's, walnuts, pecans & seeds are all okay). What is your favorite low sugar/no sugar snack?

Almond Butter Banana Yogurt Parfaits
Ingredients
5 ounces plain non dairy yogurt (lowest sugar content possible)
2 ounces banana, sliced
1 tablespoon cinnamon
2 tablespoons slivered almonds
1 tablespoon almond butter
Instructions
Place half container (2.5 ounces) into the bottom of the mason jar
Add 1 ounce banana, 1 tablespoon slivered almonds, almond butter & ½ tablespoon cinnamon on top of the yogurt
Add the rest of the yogurt on top of ingredients
Top with one tablespoon cinnamon & 1 tablespoon slivered almonds
Place top on mason jar & store in the fridge up to 5 days or enjoy immediately!