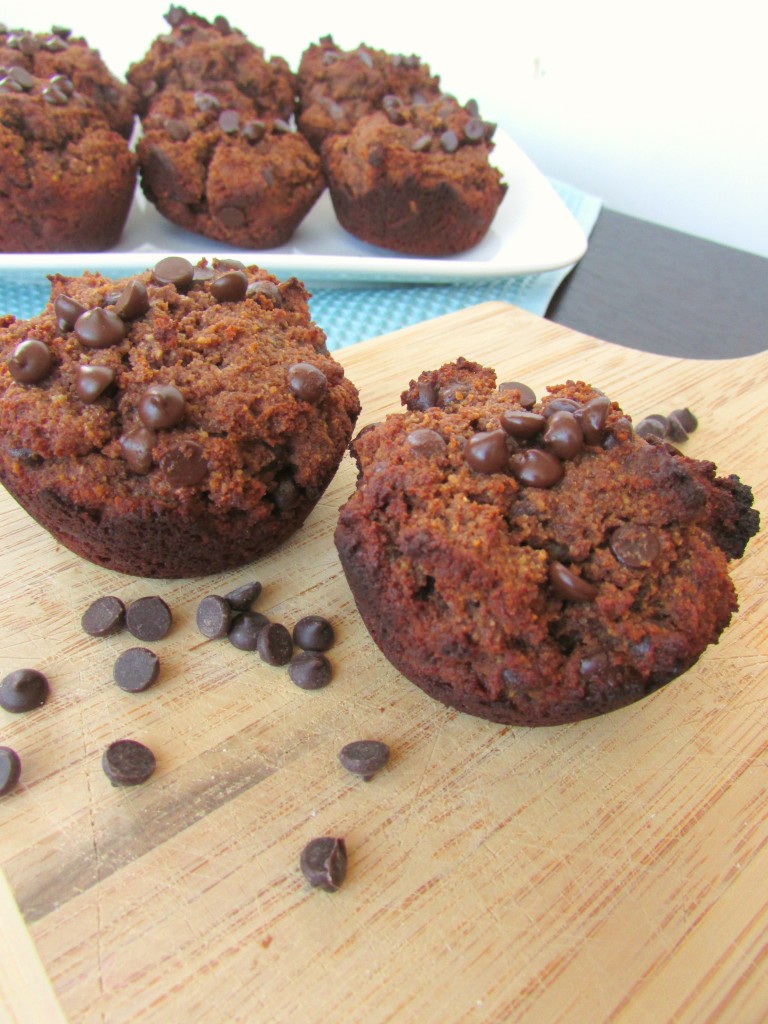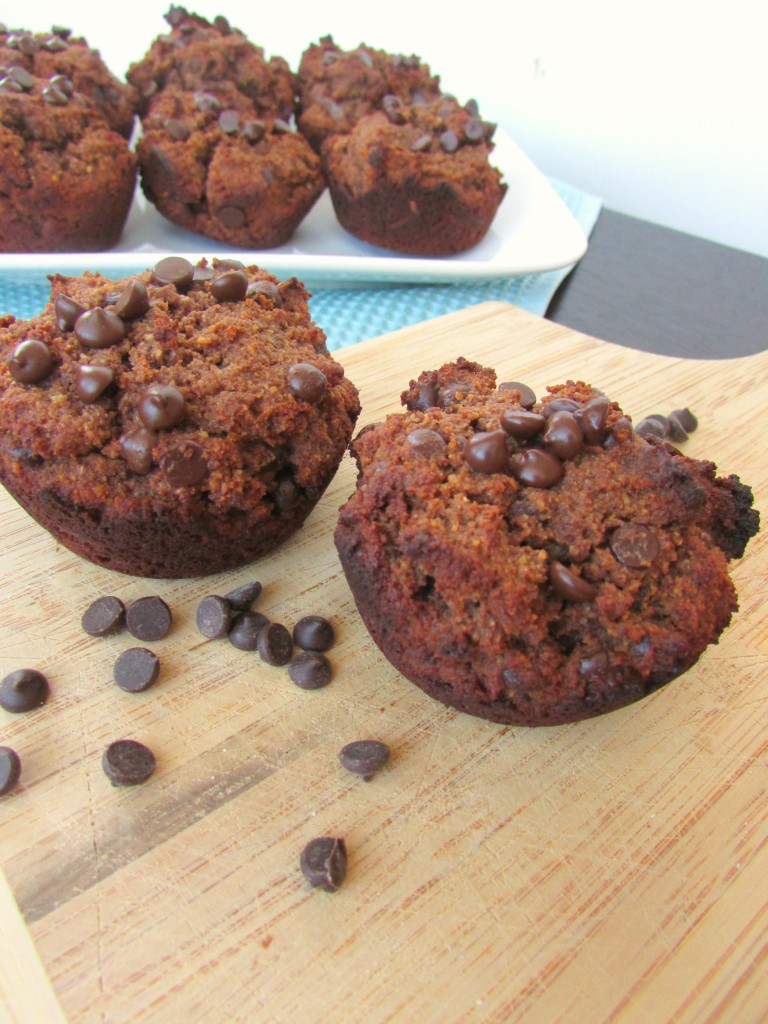 I apologize in advance for the obscene amount of chocolate recipes I have coming up to share. I'm not sure what's going on, but all of the days I've been in the kitchen for recipe development have ended up with cocoa powder and chocolate chips! Sometimes that is not necessarily a bad thing. I do love brownies, and I do love muffins (check out my awesome Paleo Brookie recipe here), so I thought that I could do the same in this situation! Why not turn a brownie into a muffin? A paleo, gluten free, decadent chocolate brownie muffin? Well, here it is. Look no further for something you shouldn't feel guilty about having in the morning for breakfast, in the afternoon for a snack, or as a dessert. Taste testers told me these were sweet, but not too sweet, perfectly moist and had a great texture. I hope you feel the same way, cheers!

Paleo & Gluten Free Chocolate Brownie Muffins
Prep time:
Cook time:
Total time:
Ingredients
½ cup coconut flour
½ cup coconut oil + more for greasing pan if needed
½ cup raw cocao powder
½ cup enjoy life chocolate chips
3 eggs
¼ cup almond milk
¼ cup honey or maple syrup
2 teaspoons baking powder
1 teaspoon vanilla extract
Instructions
Preheat the oven to 375 degrees
Mix dry ingredients in a bowl, set aside
Mix wet ingredients in a bowl
Add dry ingredients to wet ingredients.
Mix in chocolate chips.
Grease muffin tin
Divide mixture evenly into muffin cups (mine made 9)
Bakers Tip: if you fill the empty cups with water the muffins will cook more evenly!
Bake for 18-20 minutes or until a knife comes out clean
Allow to cool for 10-15 minutes
Enjoy!