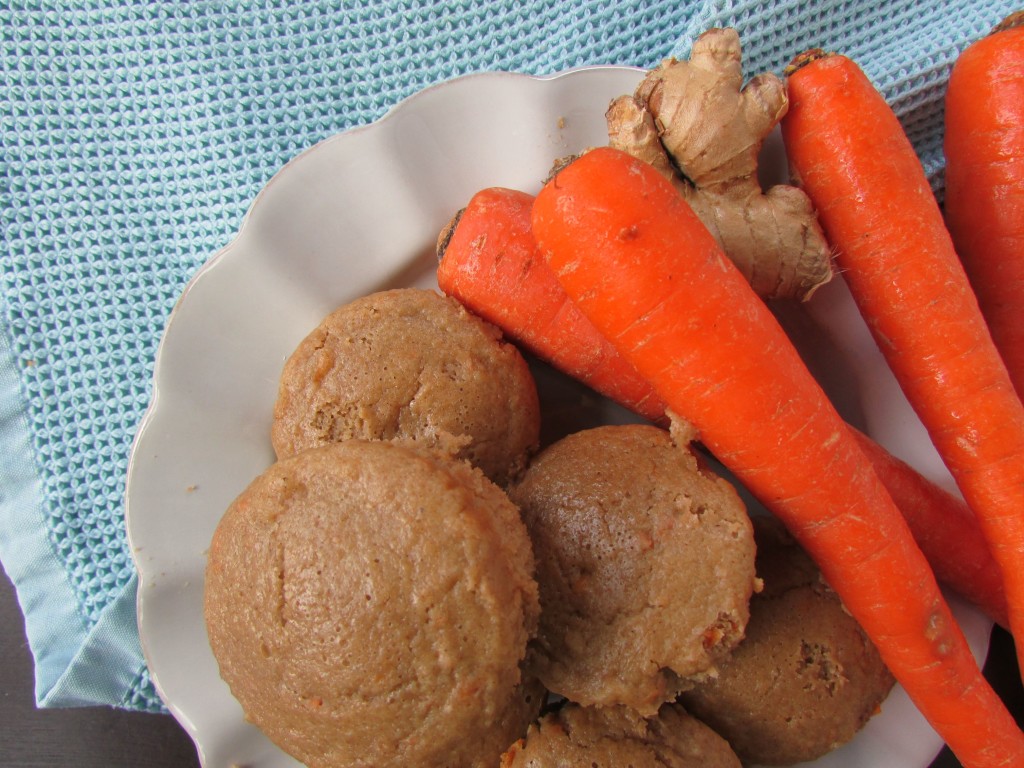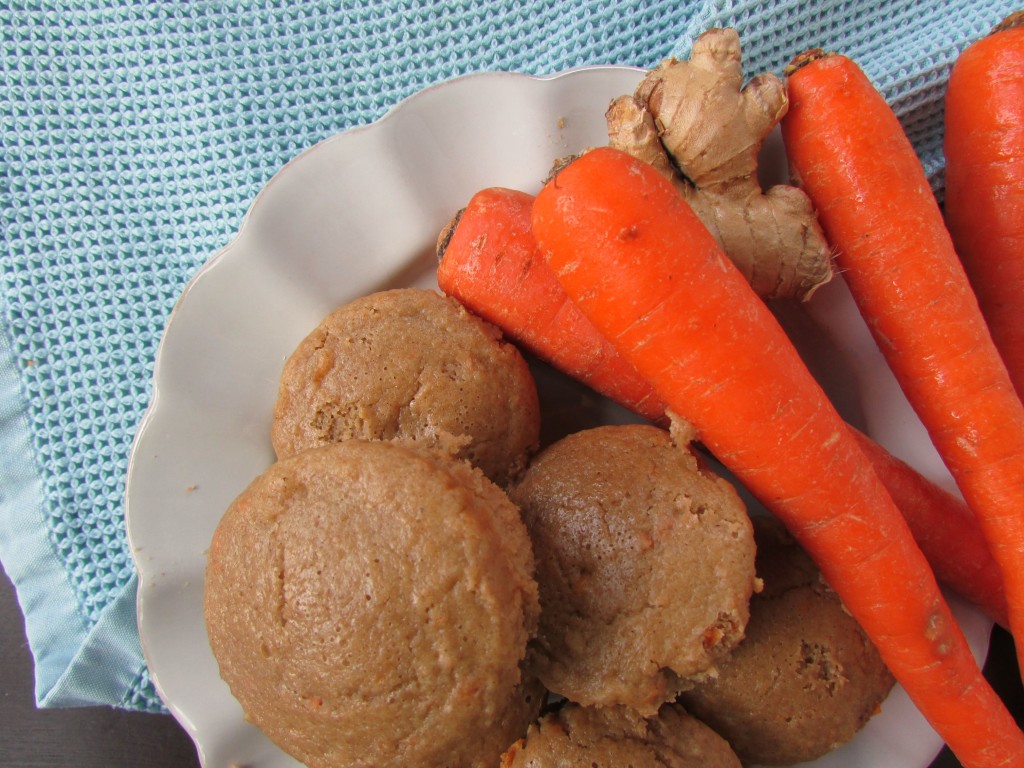 My husband's favorite cake is carrot (okay, maybe second to chocolate). I had him test these out with the new Enjoy Life Muffin Mix that I used to create these Gluten Free Orange Carrot Ginger Muffins. All I have to say about his reaction is Winner, Winner, Chicken Dinner!! His eyes lit up when he took a bite of these!
They are super easy to put together, and they are just to die for! They are really great for a quick breakfast, but also for an awesome morning or afternoon snack. My daughter (who just turned 1), also devoured these, so kid friendly, especially because all those carrots are hidden!! The ginger makes is a little zesty, the orange makes it a little sweet - the perfect balance! Well, what are you waiting for, get to your kitchen to make these muffins!!

Gluten Free Orange Carrot Ginger Muffins
Prep time:
Cook time:
Total time:
Ingredients
1½ cups Enjoy Life Muffin Mix (as prepared, I made mine with coconut oil)
½ cup finely shredded carrots (you can use a cheese grater or a food processor)
1 orange, zested
¼ cup fresh squeezed orange juice
2 teaspoons grated ginger (or dried ginger)
½ teaspoon cinnamon
*extra coconut oil for greasing muffin tin or muffin liners
Instructions
Preheat the oven to 350 degrees
Prepare the muffin mix (as directed)
Shred carrots with a cheese grater or food processor
Place shredded carrots in a bowl and squeeze & zest the orange, adding it to the bowl of carrots
Grate ginger & add to the carrots
Add cinnamon
Add the muffin mix to the carrot mixture, mixing until well combined
Divide the mixture evenly among 9 muffin tins
Bake for 15 minutes or until a toothpick or knife comes clean
Allow to cool before devouring!