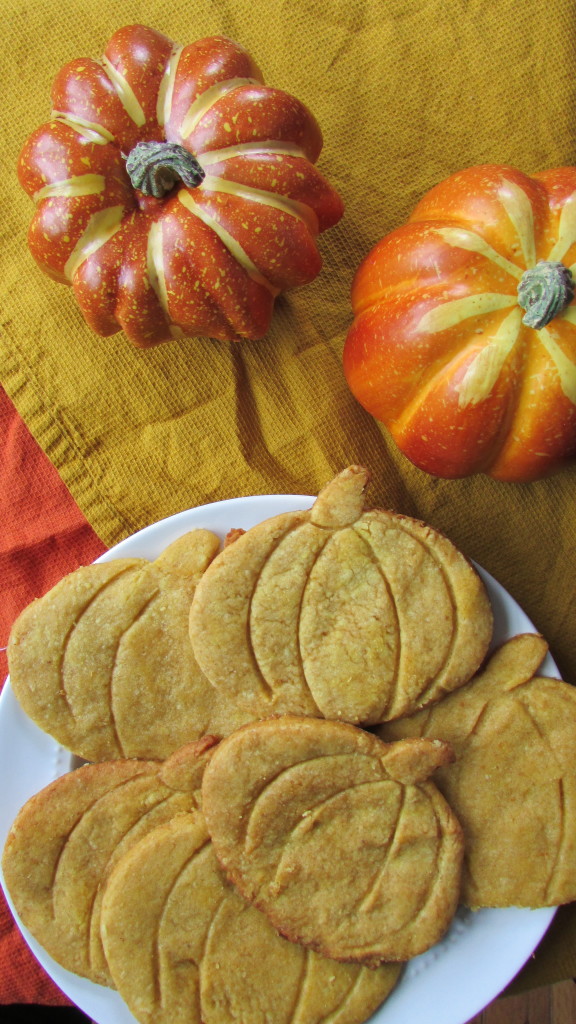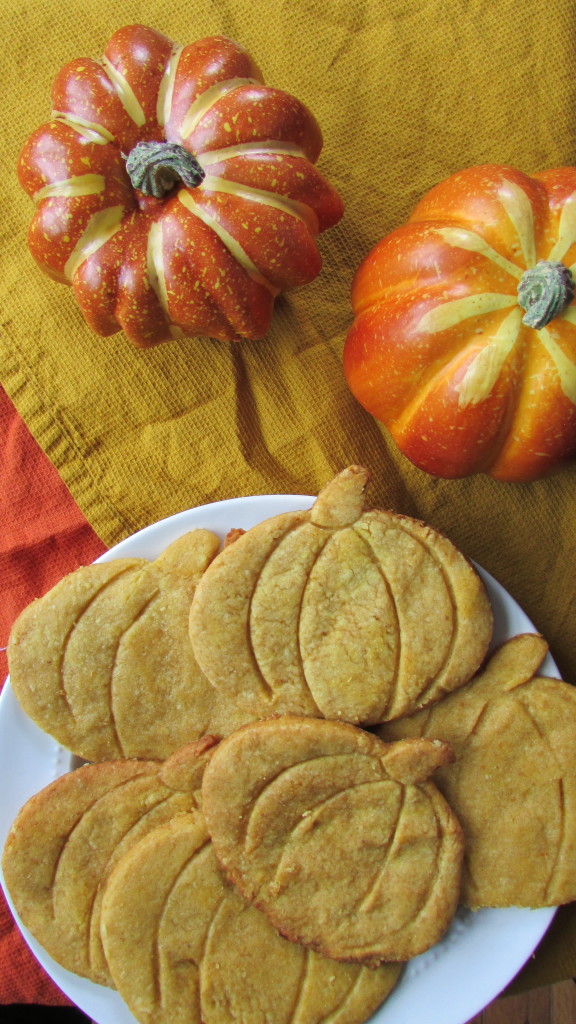 There are few things I love more than I love pumpkin. Really. No, I'm not kidding. And oh, yes, my friends.. the pumpkin season is upon us. I cannot wait until Fall rolls around every year, it really is the best season. Apple picking, pumpkins, sweater weather, brisk air, the colors of the leaves… I could go on and on. The perfect time to be in New England. Very romantic, in my opinion, which is why I got married in September, too (two years ago today, in fact!).
I've made lots of other pumpkin recipes: Pumpkin Hummus, Pumpkin Ginger Muffins, Pumpkin Cinnamon Rolls, Chocolate Pumpkin Mini Muffins, Pumpkin Whoopie Pies, Pumpkin Parfaits, Pumpkin Pie, Pumpkin Soup, Pumpkin Mac & Cheese, Pumpkin Risotto…. okay, you get it.
I have wonderful memories as a child always making and decorating sugar cookies with my Mom and sister, and I hope to one day do that with Zoey! I just hope she loves being in the kitchen as much as her mama does! This paleo pumpkin cookie recipe is a keeper, too. I hope you like it as much as we did!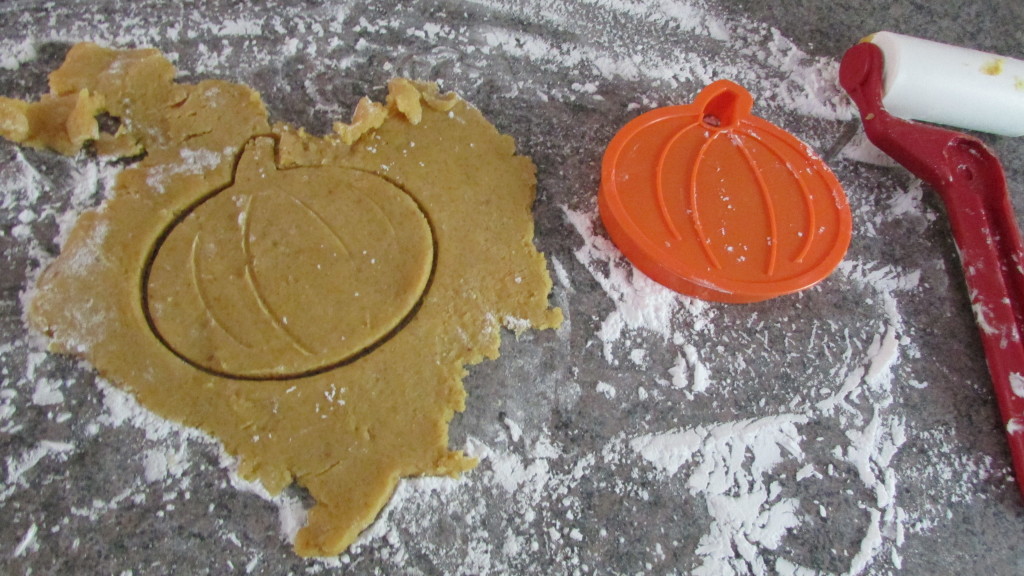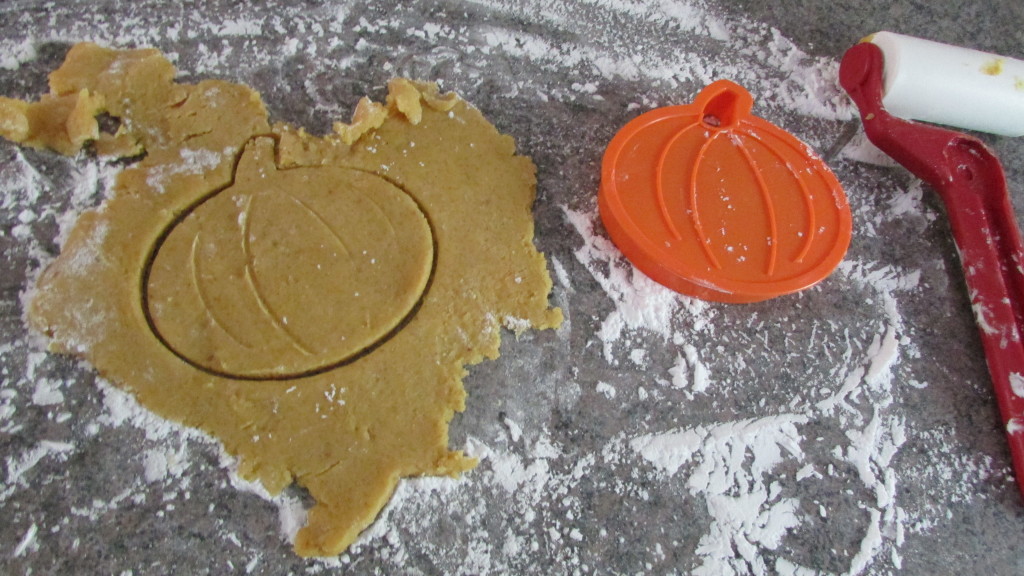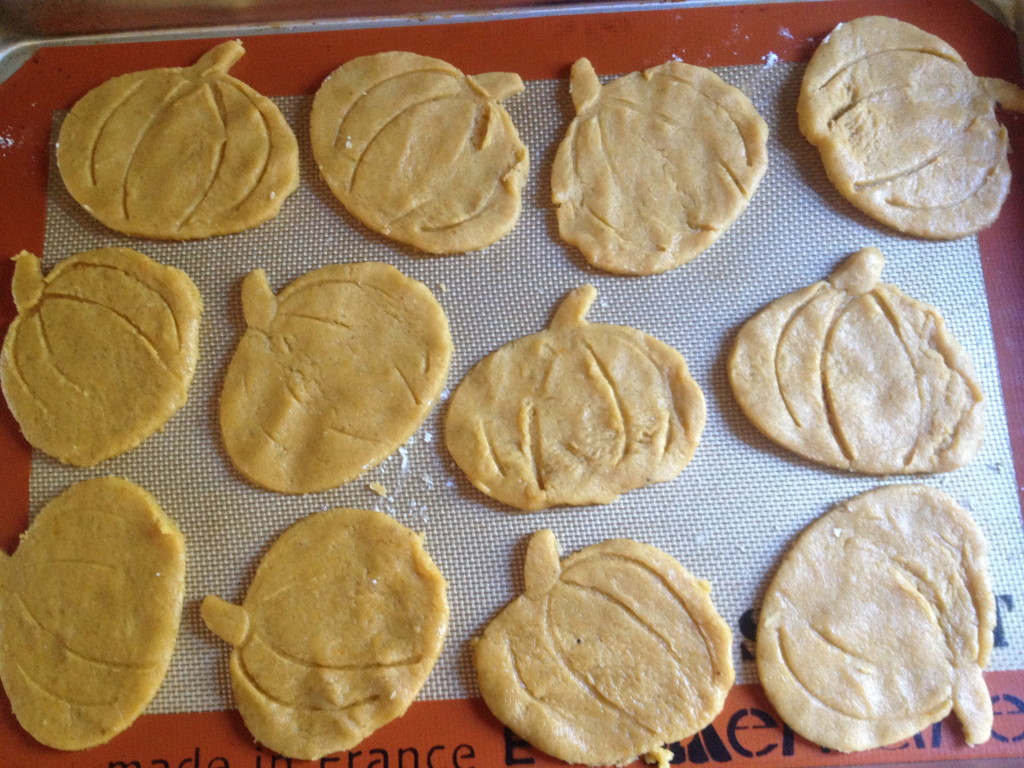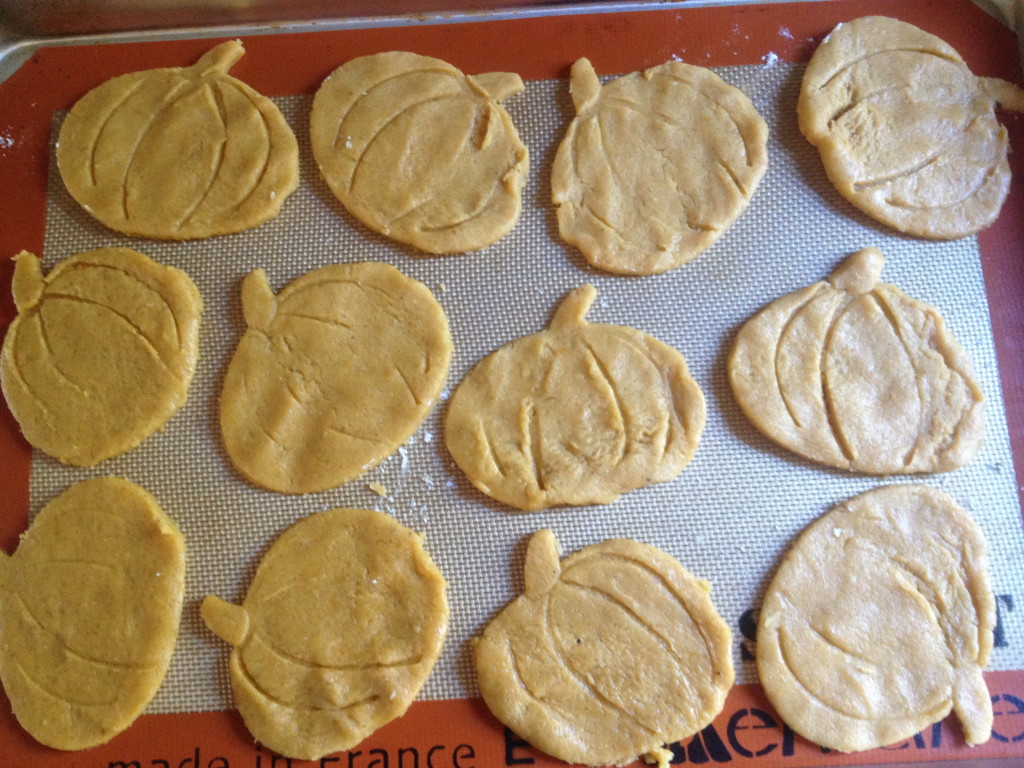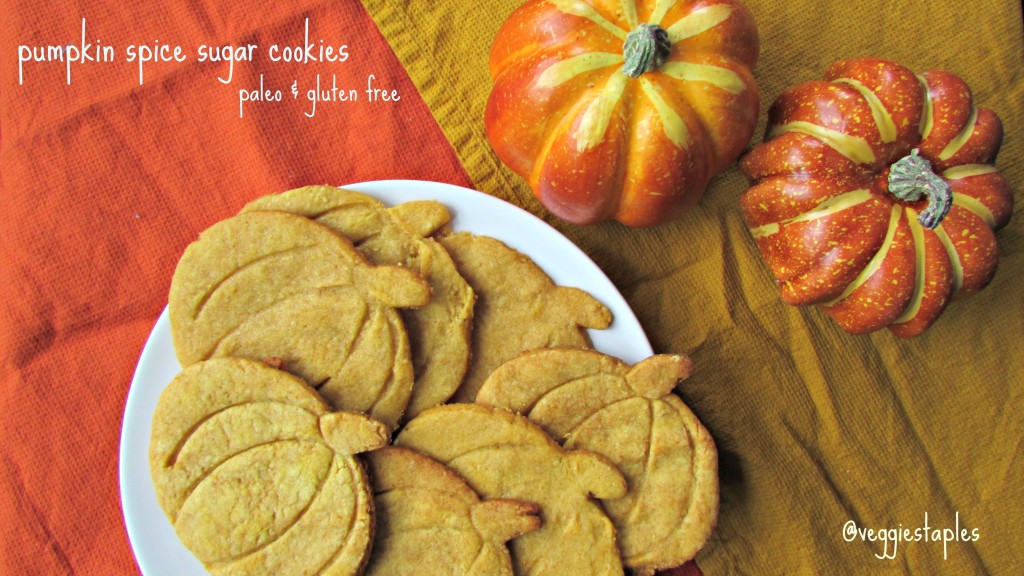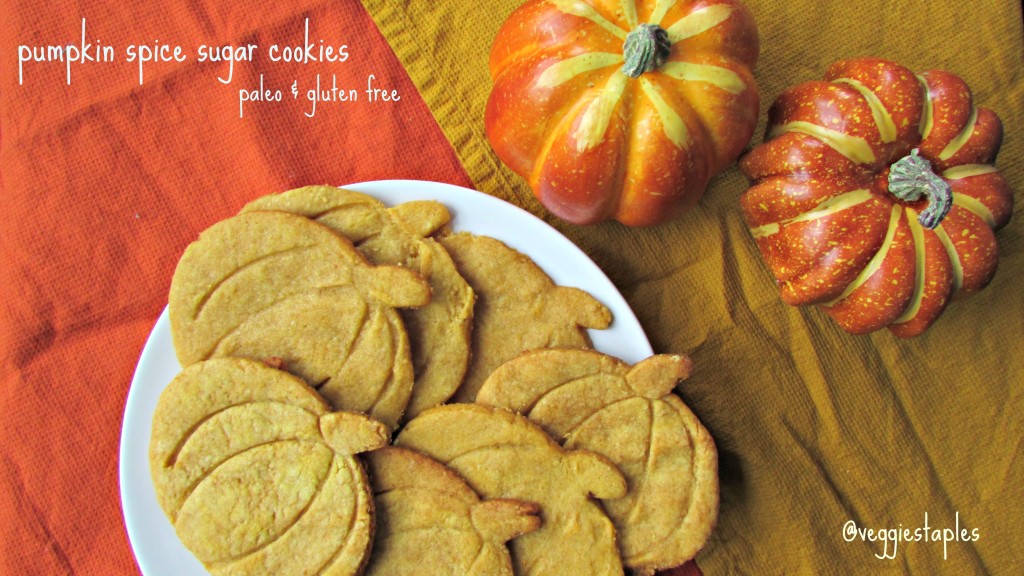 Paleo Pumpkin Spice Sugar Cookies
Ingredients
1 1/2 cups almond flour
1 cup arrowroot or potato starch
1/3 cup pumpkin (puree)
1/2 cup coconut oil (melted)
1/2 cup honey or maple syrup
1 tablespoon vanilla extract
2 teaspoons pumpkin pie spice
1 teaspoon cinnamon
1/4 teaspoon baking soda
Instructions
Mix ingredients all together (no fuss!)
Place dough in the refrigerator for 30 minutes to 1 hour
Preheat oven to 350 degrees
Roll out dough into 1/4 inch to 1/2 inch thick slabs
Press cookie cutter into cookie dough and place on Silpat or greased cookie pan
12 cookies should fit on each sheet depending on the size of the cookie cutter
Bake cookies in the oven for 15 minutes or until edges are brown
http://veggiestaples.com/paleopumpkinspicesugarcookies/