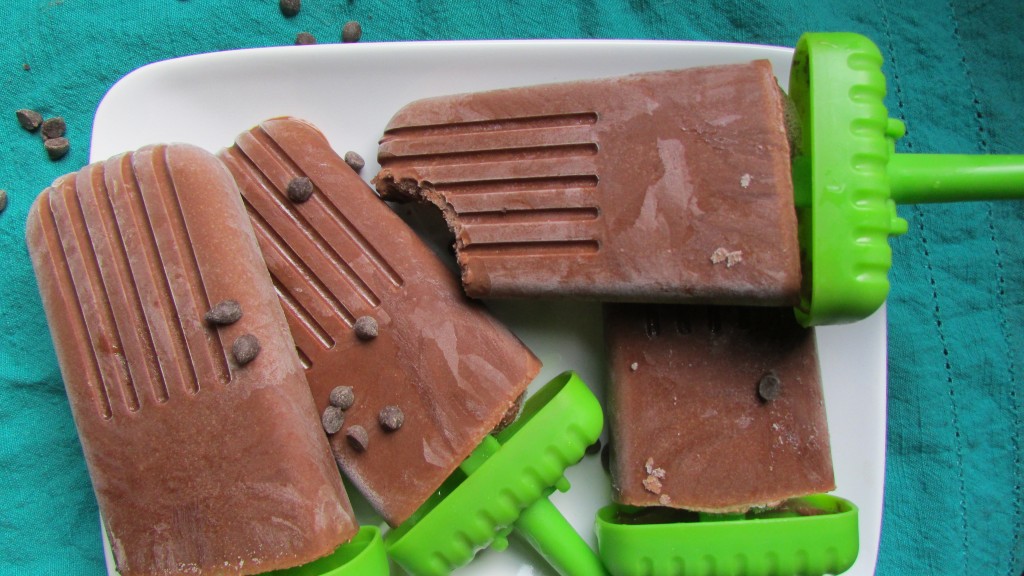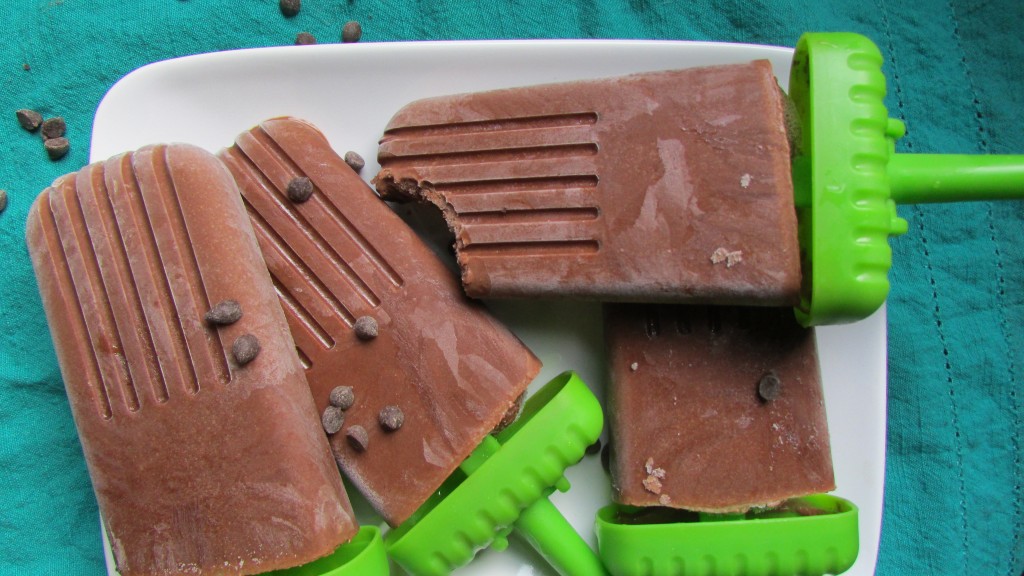 Okay, who remembers Bill Cosby's J-E-L-L-O pudding pop commercial?
When I think of hot summers running around as small child, I remember pudding pops, too! I remember how sad I was when my mom told me they stopped making them. I just don't get it, there were a household favorite. The heat is now at us full on and being pregnant I am hot - ALL. THE. TIME. I am really lucky my parents have central AC to keep me cool through the entire month of July!
Reminiscing about these pudding pops inspired me to make my own. Just three ingredients, less than 5 minutes to make (minus freezer time) and minimal clean up! You can't go wrong! (and if you're in the mood for something fruity, try my watermelon pop recipe, you'll love that one too!) And there are a vegan, healthy version of them, which is even better! What is your favorite kind of popsicle?!
Vegan Chocolate Pudding Pops
Ingredients
1 can of coconut milk (full fat or low fat)
1/4 cup raw cocao powder
1/2 cup Enjoy Life Chocolate Chips
1/2 avocado (optional)
1-2 teaspoons vanilla extract for extra sweetener (optional)
Instructions
Blend all ingredients in a blender or food processor until smooth
Pour liquid into molds and top with handles These ones from amazon are my favorite
Place in the freezer until liquid forms a solid (I usually leave mine in overnight)
http://veggiestaples.com/vegan-chocolate-pudding-pops/