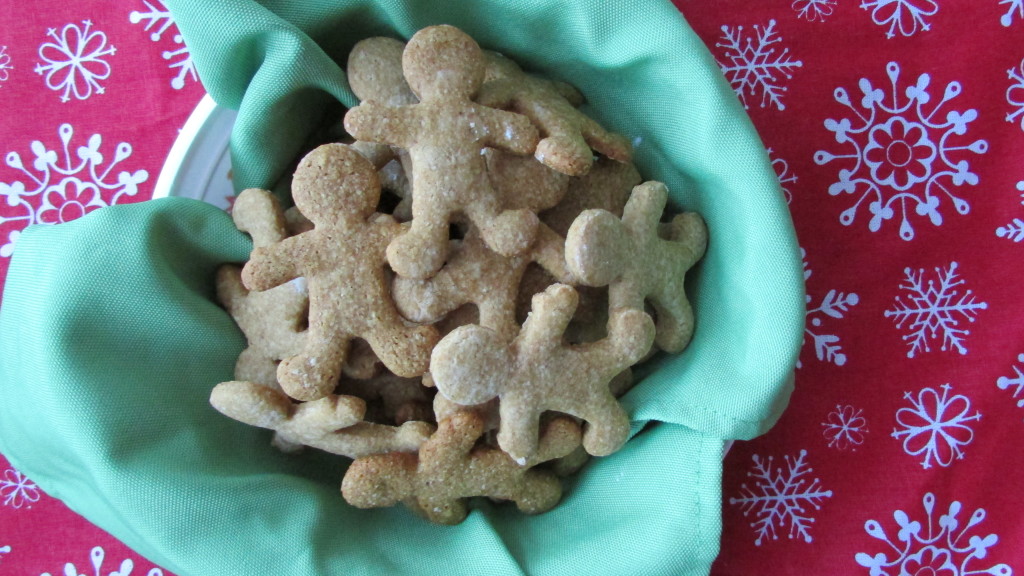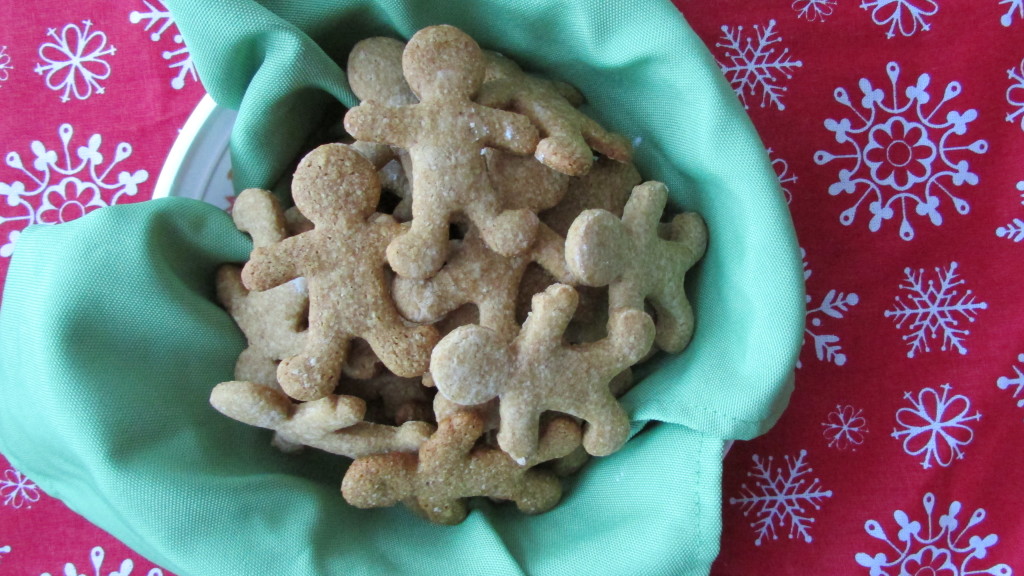 Okay friends, it finally hit me this weekend that the holidays are really here. I'm not quite sure how that even happened. Christmas lights and christmas trees are up in the neighborhood, and the 25th is drawing ever so near. Yesterday, even though I was feeling a bit under the weather, I spent the afternoon in the kitchen. I usually make 3 recipes on Sunday, to post here during the week, it's really the only time that I can get anything done (after crossfit, after grocery shopping, and then usually before bikram yoga at 4pm). My Sundays are busy to say the least. My husband, Jake, is doing this work 4 hours when I get home from work/paternity leave thing, which leaves me little time to get anything done during the week. I usually walk 3/4 miles after school on the afternoons it's not bitter cold out, as Zoey is too small for our running stroller just yet. Although I did run a Santa Shuffle with my Mom & sister this year! I'm hoping we can make it a tradition!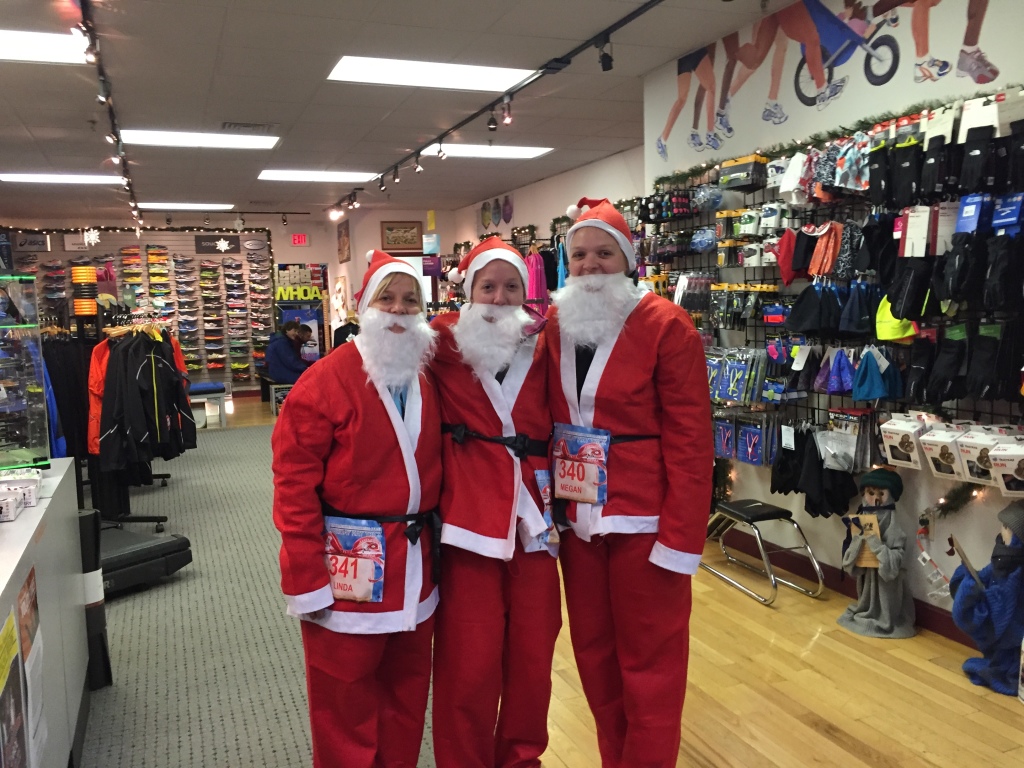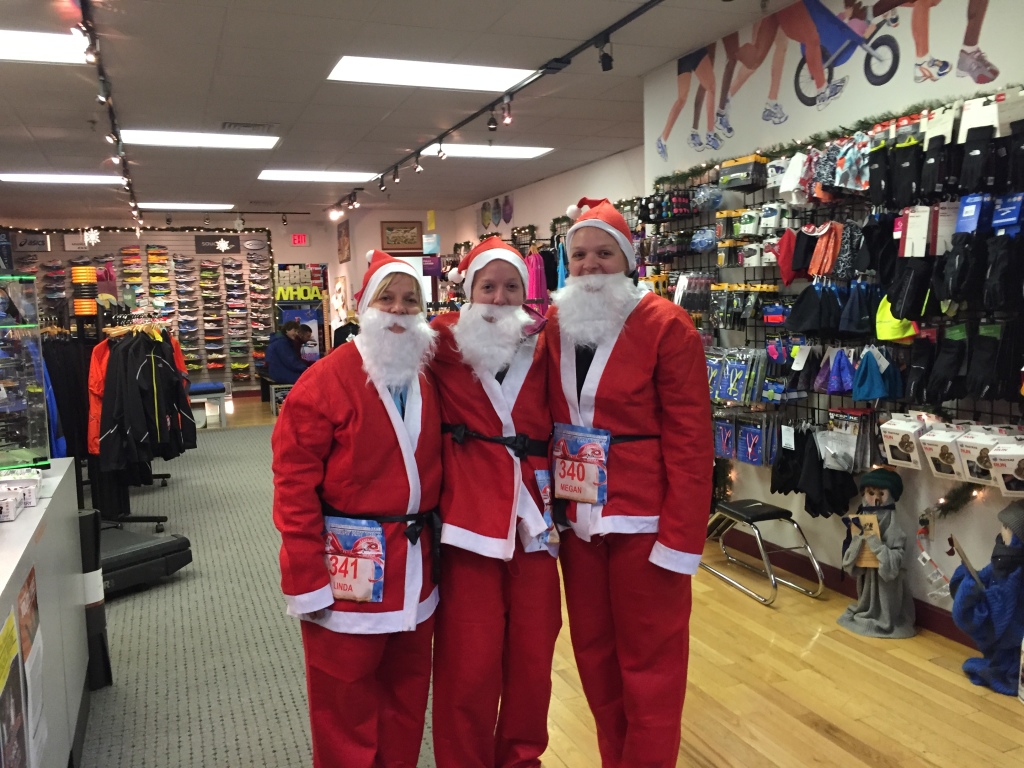 Anyways, it took me a few tries to get these gingerbread cookies right for y'all. But I was determined to get it right. Sometimes it takes throwing away some batches before anything turns out correctly (which gets expensive). I know when recipes are paleo, usually there a lot of eggs, and although I do eat eggs (fresh from a friends' chickens!) I know I have a lot of vegan readers! This vegan, paleo, and gluten free recipe reaches out to all of you guys! You can make these for any holiday party, they will be a huge hit, and you know they are something you can feel good about eating or feeding others. Also, if you are thinking about a great gift for a baker (that's not very expensive) try a resuable Silpat! No greasing needed, easy to wash, and great for the environment. I couldn't live without mine!
(and that would be my husband's hand, sticking his fingers into the cookie tin while I was trying to take photos!)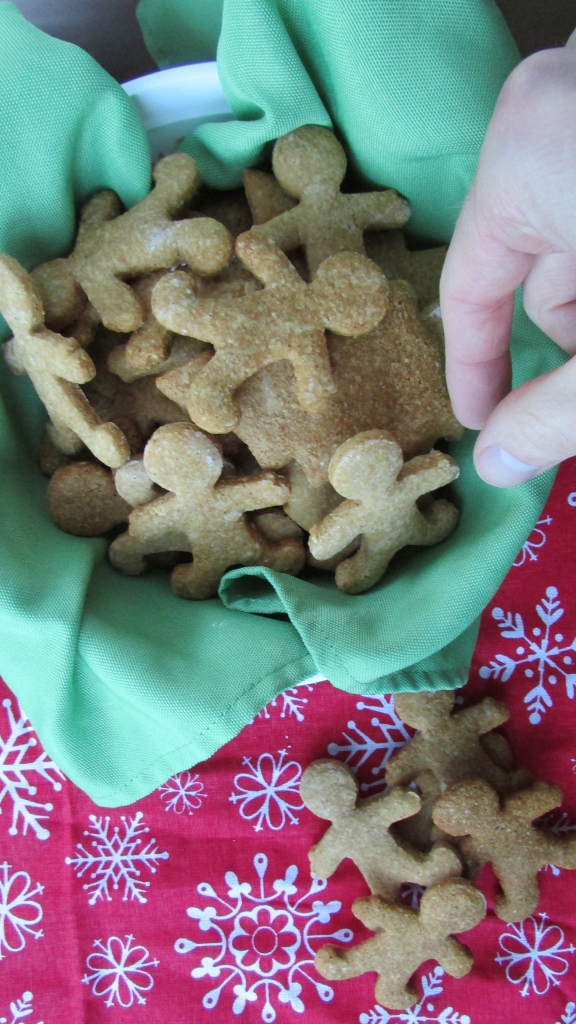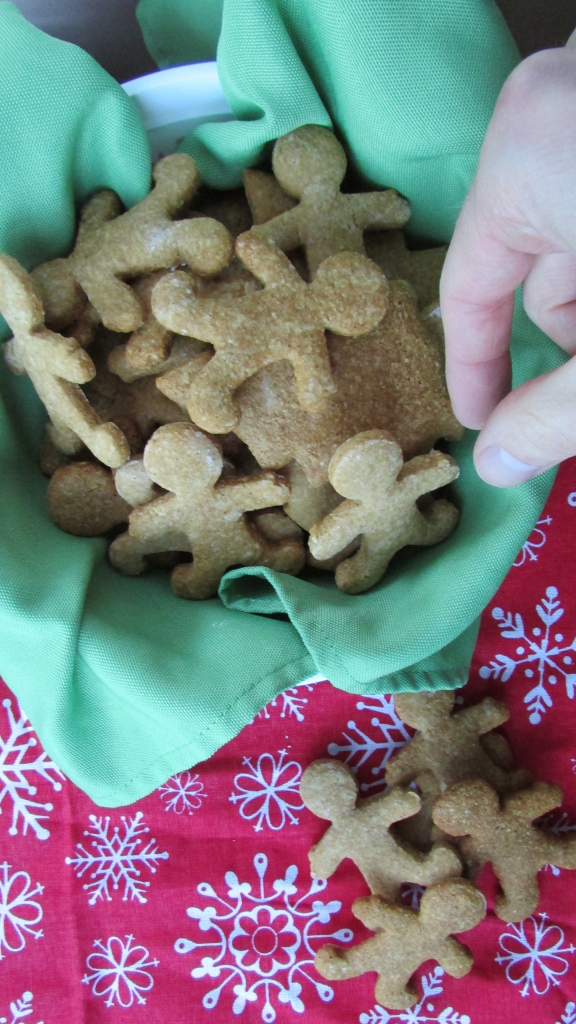 Paleo, Gluten Free, Vegan Gingerbread Cookies
Recipe type:
Paleo, Gluten Free, Vegan Gingerbread Cookie
Ingredients
1¼ cup almond flour
1 cup arrowroot flour (or tapioca starch) (+ more for rolling out dough)
3 tablespoons black strap molasses
2 tablespoons coconut oil, melted
2 tablespoons honey or maple syrup
1 teaspoon cinnamon
½ teaspoon ginger (or more if you like them gingery!)
½ teaspoon nutmeg
Instructions
Mix dry ingredients in a bowl (flour, cinnamon, ginger and nutmeg) and set aside
Mix wet ingredients in another bowl
Add wet and dry ingredients together and mix until the dough becomes a ball
Place dough in the refrigerator until cold (around 30 minutes)
Preheat the oven to 350 degrees
Grease cookie sheet if needed
Roll out dough until the dough is ¼ to ½ inch thick (you can do this in small sections if needed)
Cut out cookies with gingerbread people shapes (or any others like trees, snowflakes, etc)
Place cookies on the cookie sheet and bake for 8-10 minutes or until the edges begin to brown
Repeat as necessary until all the dough is used!