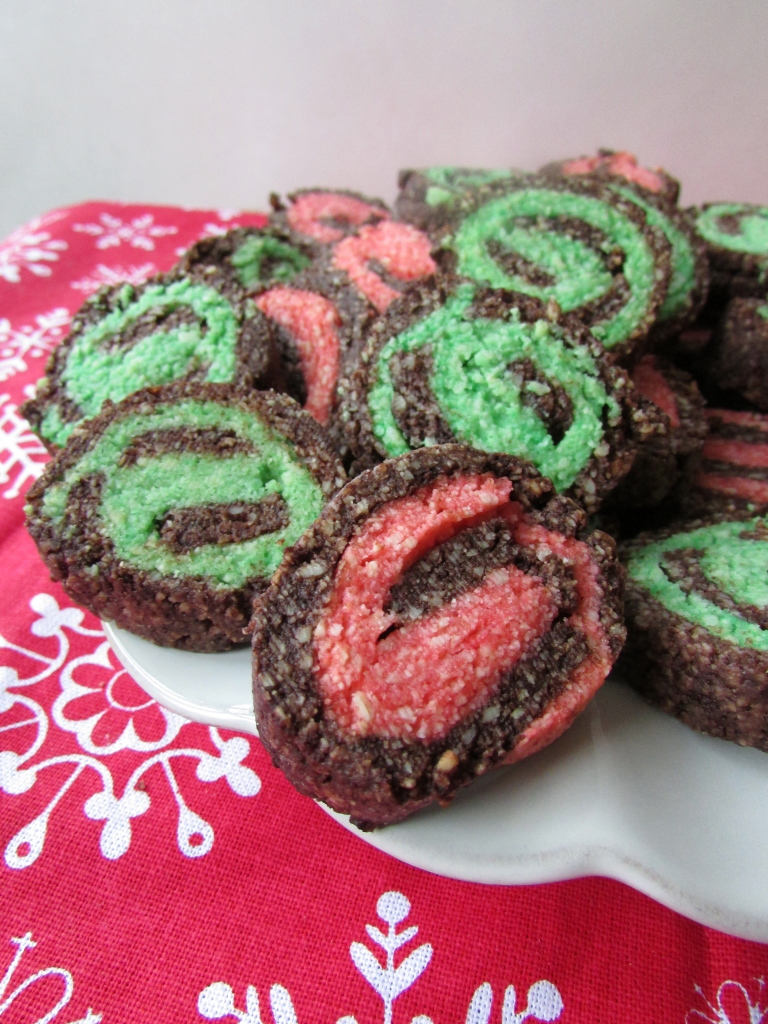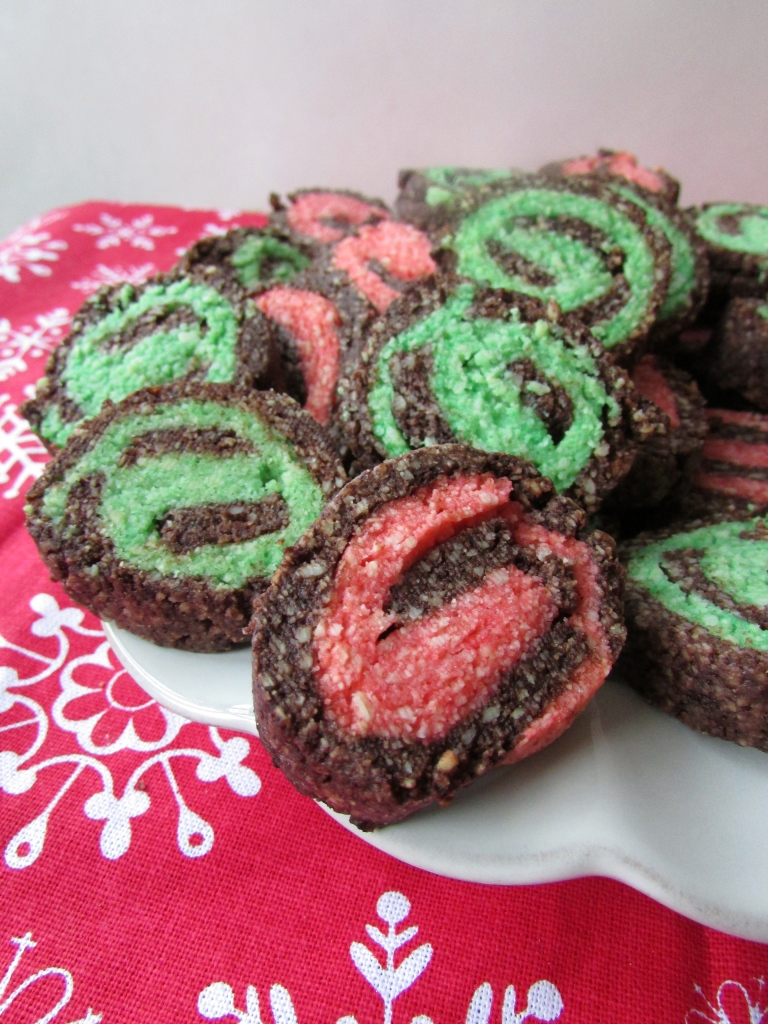 I have been on a cookie making kick… can you tell? Actually, my absolute favorite is oatmeal butterscotch, but those butterscotch chips aren't quite so healthy for you, so I may have to skip those this year (or maybe I'll just make one batch?…) Everyone needs a few cheats every now and then.
I wanted to make something festive for the holidays, so I decided to whip up some colorful cookies (gluten free and paleo, of course)! Who can resist such cute spirals? I had a few mishaps (I decided to use coconut sugar, which is brown… guess what? brown sugar does not take color dye, whoops!). I found these awesome natural dyes by Color Garden after scouring the internet, and they worked really well! I was really impressed with the coloring, I wasn't sure if they would turn out muddy or too dull. I would have been upset if I had ended up with pink instead of red!
I probably shouldn't be encouraging eating desserts… I am trying to lose 30 pounds of baby weight myself. But I figure holidays treats are bound to happen, might as well make them healthy. I also track all of my food on My Fitness Pal, and I just found out they do this great new thing called "Recipe Importer" where all you have to do is enter the link and then all of the calories for said food will be figured out for you! I am currently in the process of entering all of my links so all you have to do is type in Veggie Staples into My Fitness Pal and all the recipes will come up. How's that for genius? I was really excited about it. I always do it all by hand when I make my recipes!
Anyways, if you are into Chocolate Peppermint (my whole family is obsessed) you will really love these cookies! Did I mention they are also gluten free and paleo? Note: If you do use coconut sugar in this recipe, the color will not turn out! Don't learn the hard way like I did! I recommend using honey crystals for this recipe, or stevia, or truvia (see my favorite brand here).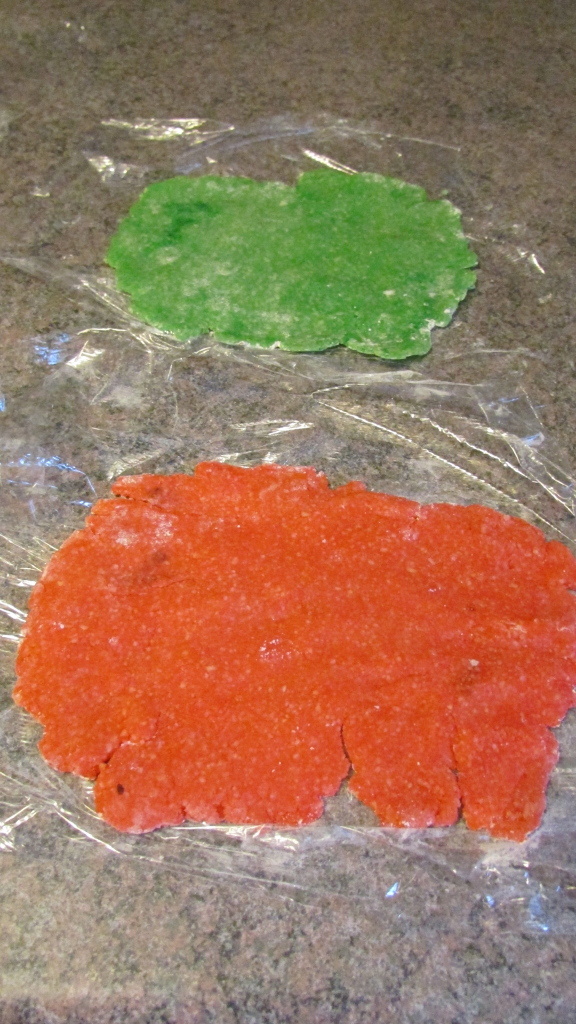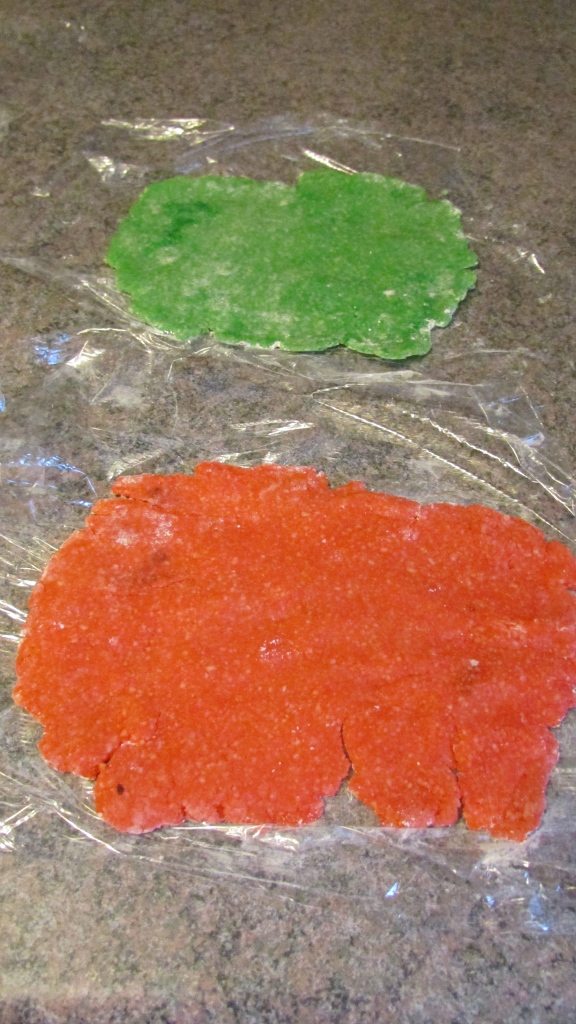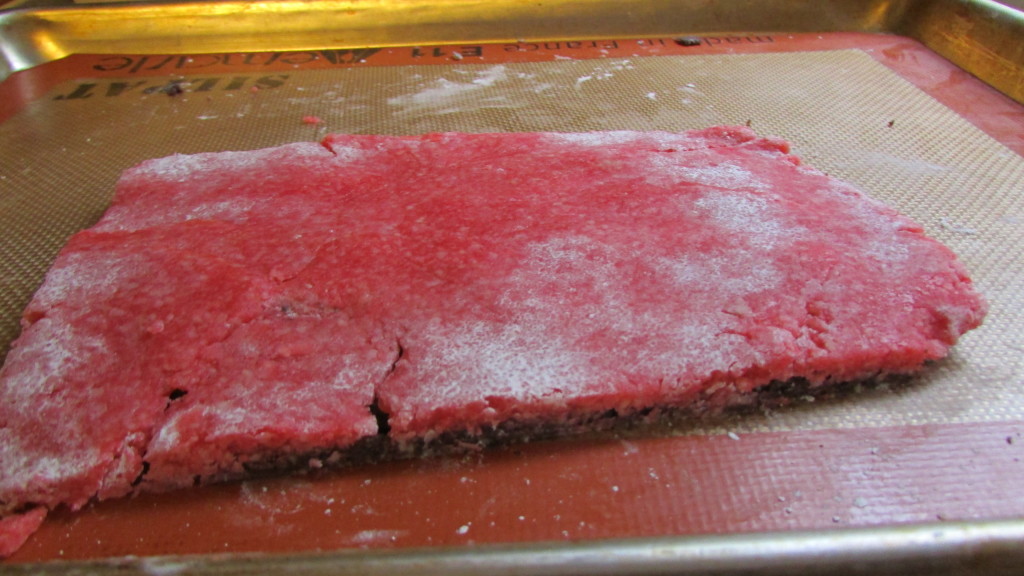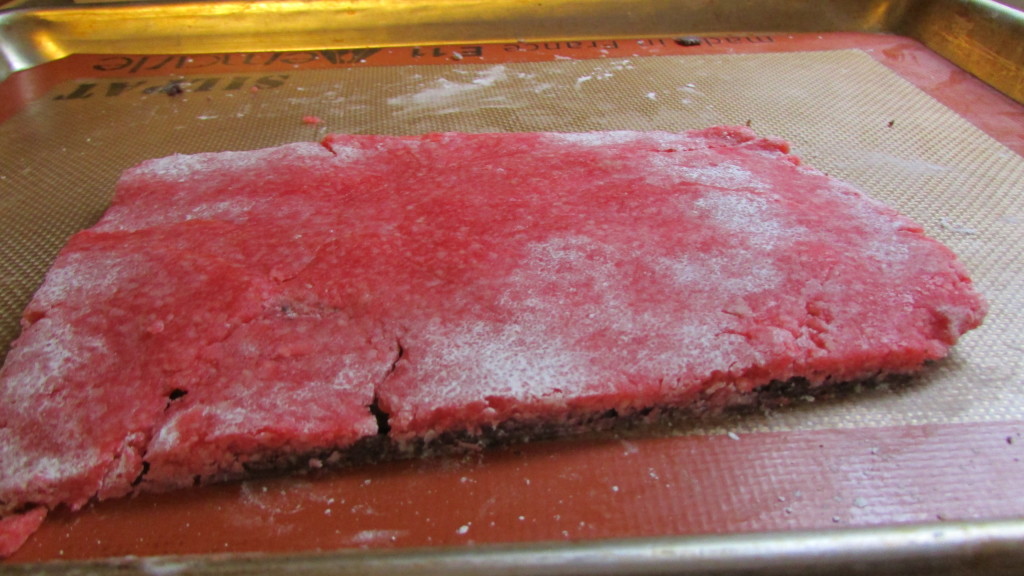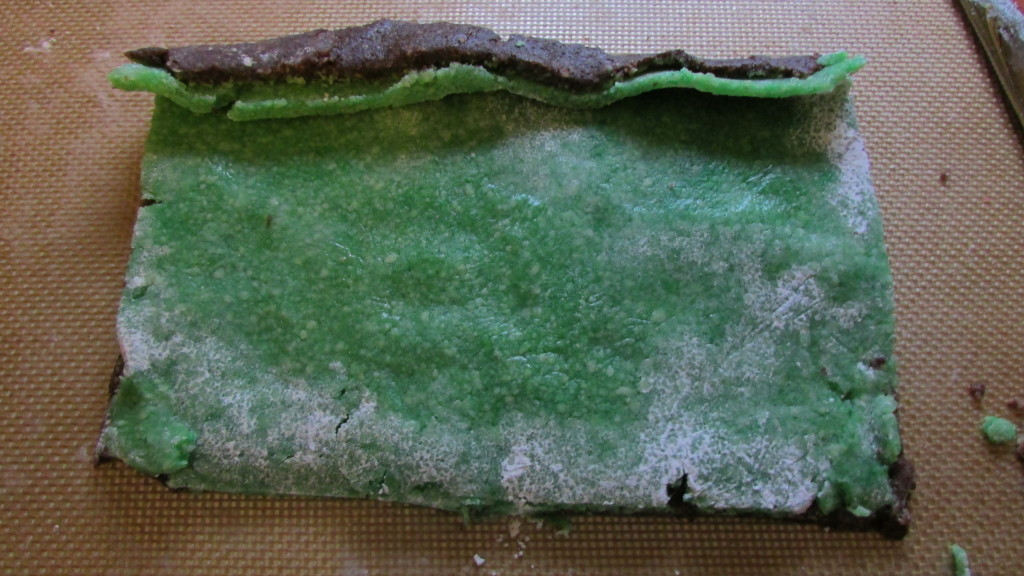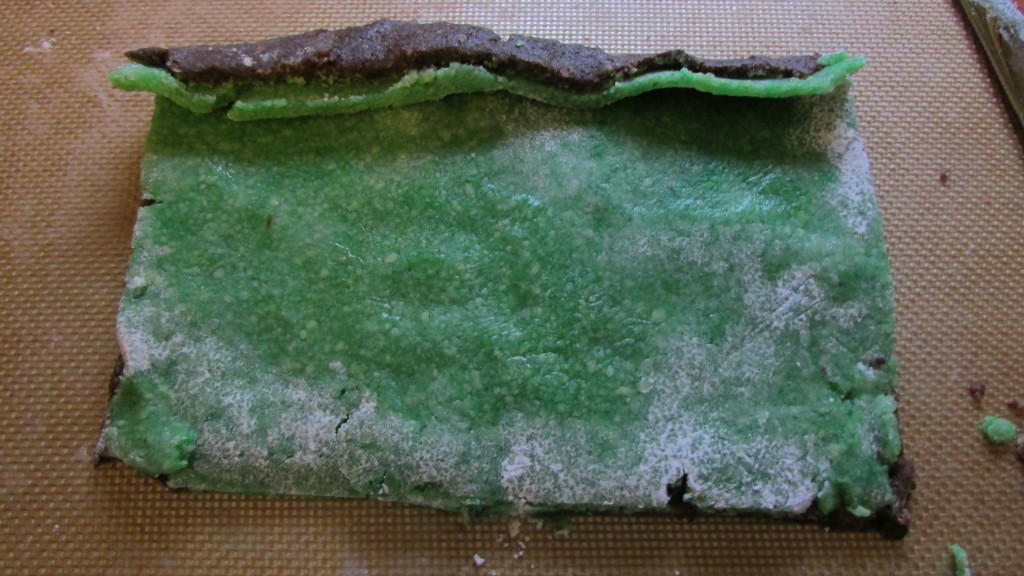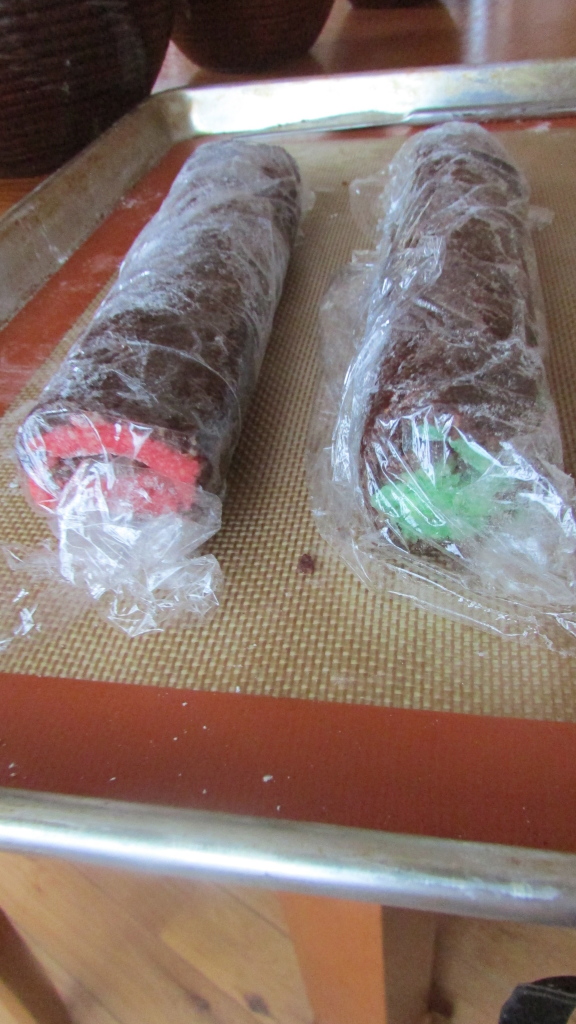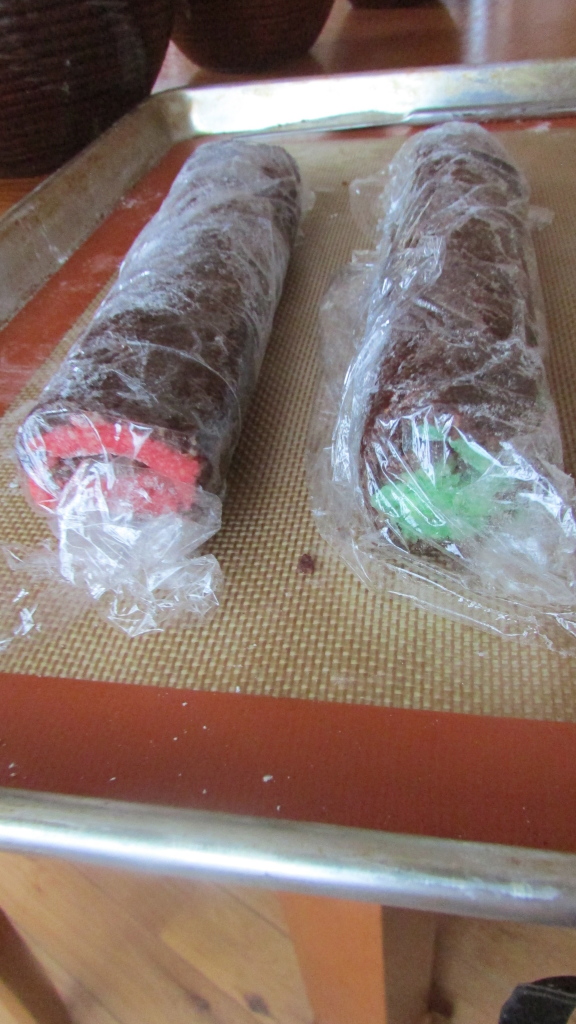 Gluten Free Chocolate Peppermint Spiral Cookies
Recipe type:
Gluten Free & Paleo Chocolate Peppermint Spiral Cookies
Ingredients
3 cups almond flour
¾ cup honey crystals, stevia or truvia
1 egg
4 tablespoons coconut oil, melted
3 tablespoons raw cacao powder
1 tablespoon almond or coconut milk
1 teaspoon vanilla extract
1 teaspoon peppermint extract
1 teaspoon baking soda
green & red food coloring to liking
Instructions
In a small bowl, whisk flour and baking soda.
In a large bowl or in an electric mixer, beat honey crystals and coconut oil until fluffy (around 3 minutes)
Beat in egg and vanilla into the honey crystals and coconut oil
Add flour and baking soda, reduce mixer to low or beat until just blended
Divide dough in half and place in two bowls
Stir in cacao and milk into one bowl, stir in peppermint into the other bowl
Divide peppermint dough in half and place in separate bowls
Mix the red food coloring into one peppermint dough, green into the other
Divide the chocolate dough in half
Shape all the dough pieces into 3 X 5 inch rectangles, set on wax paper or parchment paper and place another piece of paper on the top for easy rolling
Roll out dough into 9 X 12 inch rectangles.
Refrigerate rectangles in the refrigerator for at least an hour
Place 2 chocolate rectangles on a floured work surface (I like using arrowroot or tapioca flour)
Remove from sheets of wax paper
Lightly brush the chocolate dough with water (helps with sticking)
Place red dough on top of one chocolate dough, place green dough on top of the other
Trim edges if the dough shapes are uneven
Roll dough together (from the long side) into a log form (both green and red dough)
Roll dough tightly so the log is compact
Wrap dough in plastic wrap/saran wrap for at least 3 hours
Preheat oven to 350 degrees
Remove logs from refrigerator and unwrap
Cut logs into ¼ inch thick cookie slices
Place 1 inch apart on greased cookie sheet or Silpat
Bake 10-15 minutes, until the edges begin to brown, rotating half way through