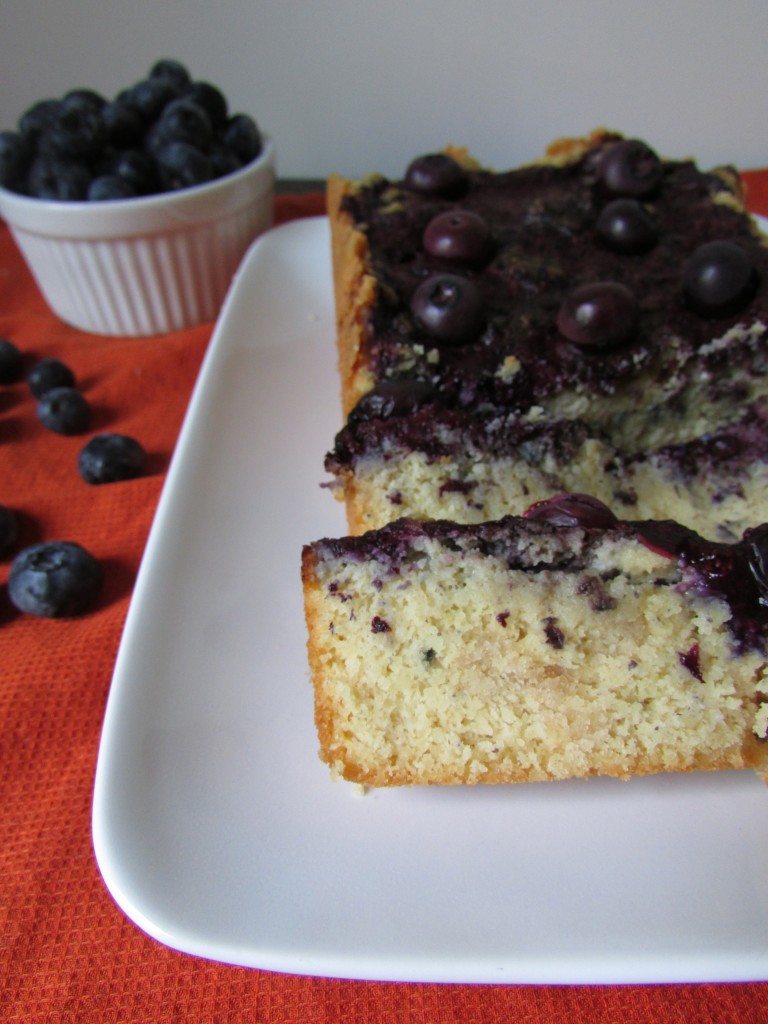 It's 2:36 in the morning and it's my due date today for little baby Z. We are anticipating her arrival, and although I've had a very easy pregnancy, I'm getting swollen and I'm ready to meet her! (I think we all are)! But I've had pretty bad insomnia the past few weeks. Up late, sleeping at weird hours, etc. Is she preparing me for weird feeding hours? Definitely possible!
My sister, Mom and I went blueberry picking this past week - we picked almost 45 pounds of blueberries! I have made blueberry pancakes every morning since - and also have been working on a bread recipe to share (check out my blueberry scone recipe inspired by last years picking trip)!
I swirled in my blueberries by blending them and swirling them in the top, but you could easily just fold them in as whole blueberries (my husband likes the swirl more, so I was catering a bit to his needs in this case)! So here it is - paleo and gluten free blueberry swirl bread! I hope you gobble this up as fast as we did! Have you gone blueberry picking this season? If so, what have you made?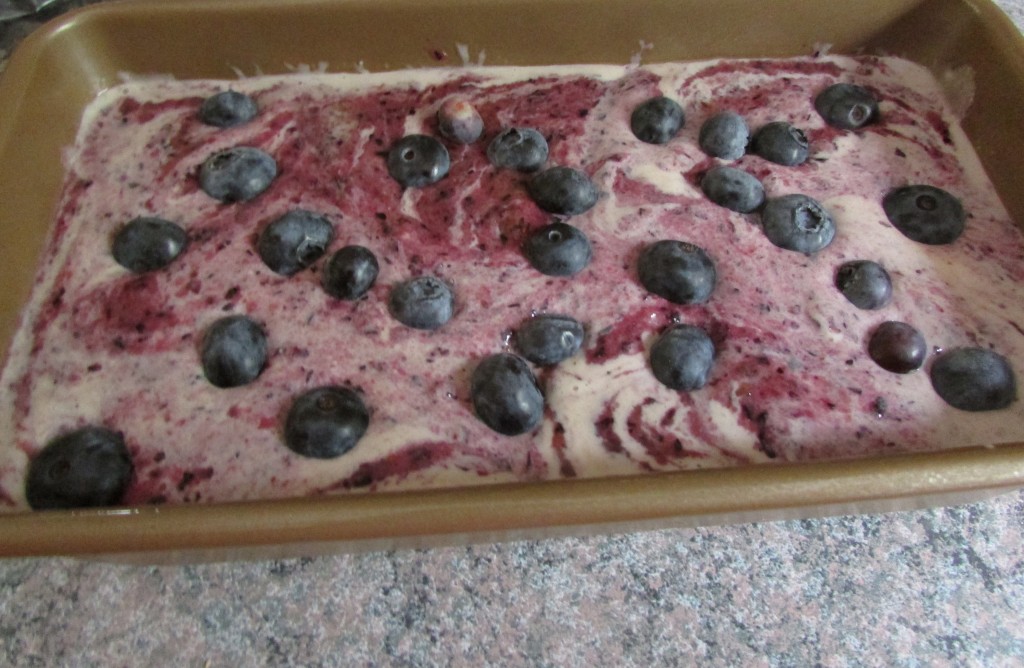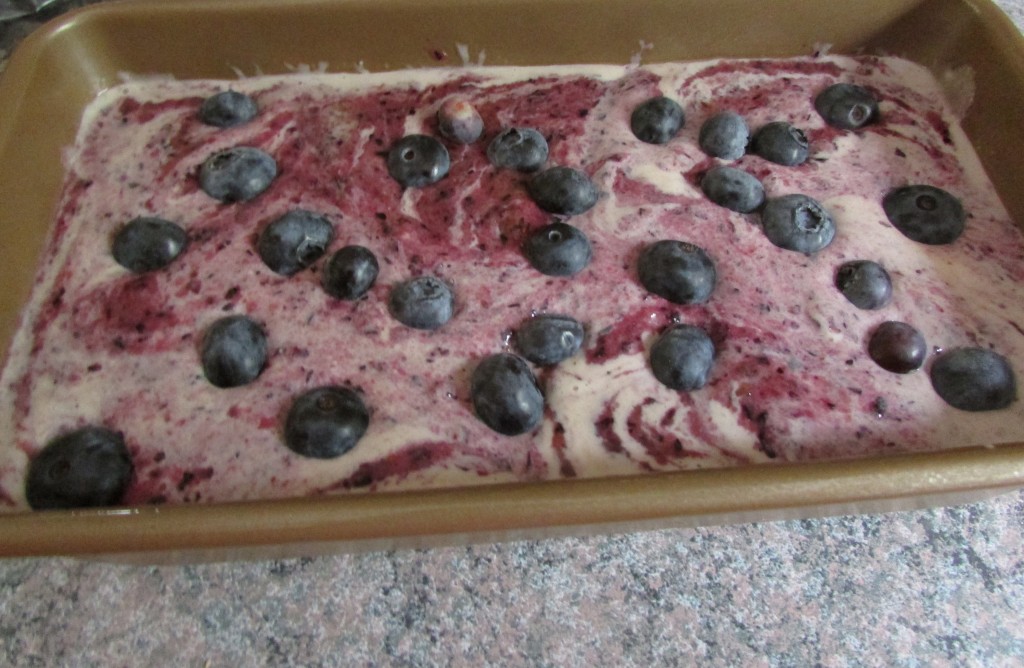 Gluten Free Blueberry Swirl Bread
Ingredients
2 cups almond flour
1/2 cup coconut flour
6 eggs
1/2 cup coconut oil, melted
1 tablespoon baking powder
2 tablespoons vanilla extract
1 tablespoon honey, maple syrup or coconut sugar
1 - 2 cups fresh blueberries, blended or folded in (depending how much you like blueberries!)
Instructions
Preheat oven to 350 degrees
Combine dry ingredients in a bowl (almond flour, coconut flour, baking powder)
Combine wet ingredients in another bowl (eggs, coconut oil, vanilla and honey/maple syrup)
Mix wet ingredients into dry ingredients
If swirling blueberry puree in, blend blueberries in a food processor or blender, set aside
If not using swirl, gently fold in blueberries
Grease loaf pan with coconut oil
Pour in batter
If using blueberry puree, pour evenly over the top of the loaf. Use a knife or spatula to swirl/push into the bread, allowing the blueberries to sink in underneath the surface
Place more blueberries on top if desired!
Place loaf pan into the oven and bake for 50-60 minutes (or until a knife comes clean)
http://veggiestaples.com/gluten-free-blueberry-swirl-bread/