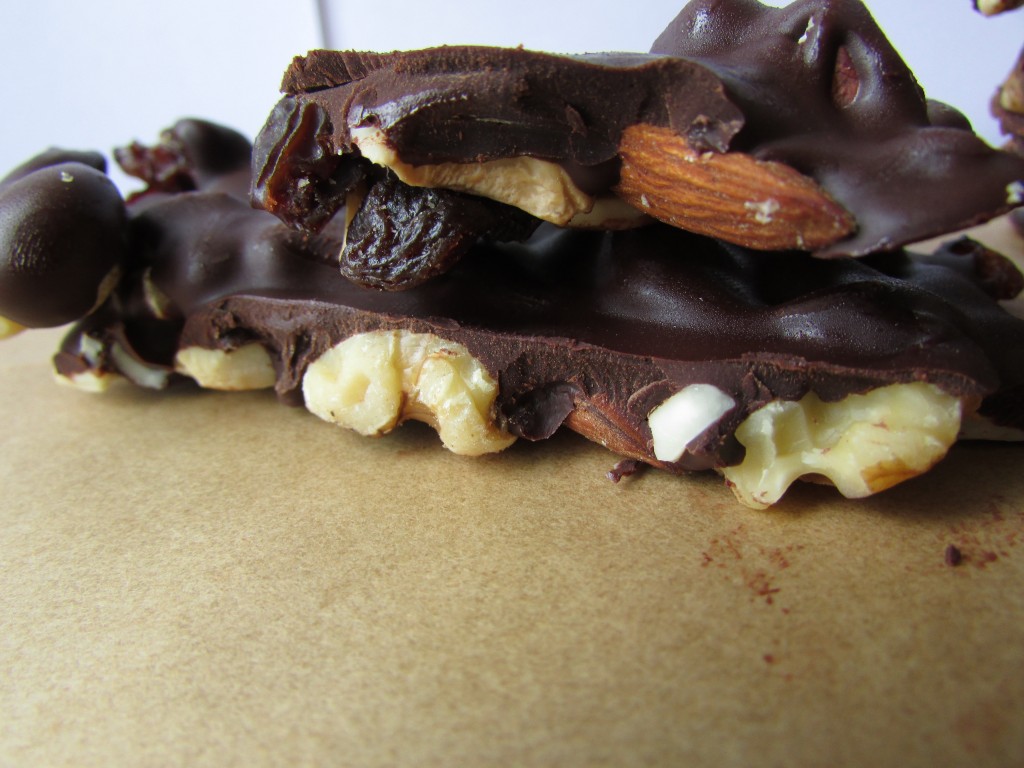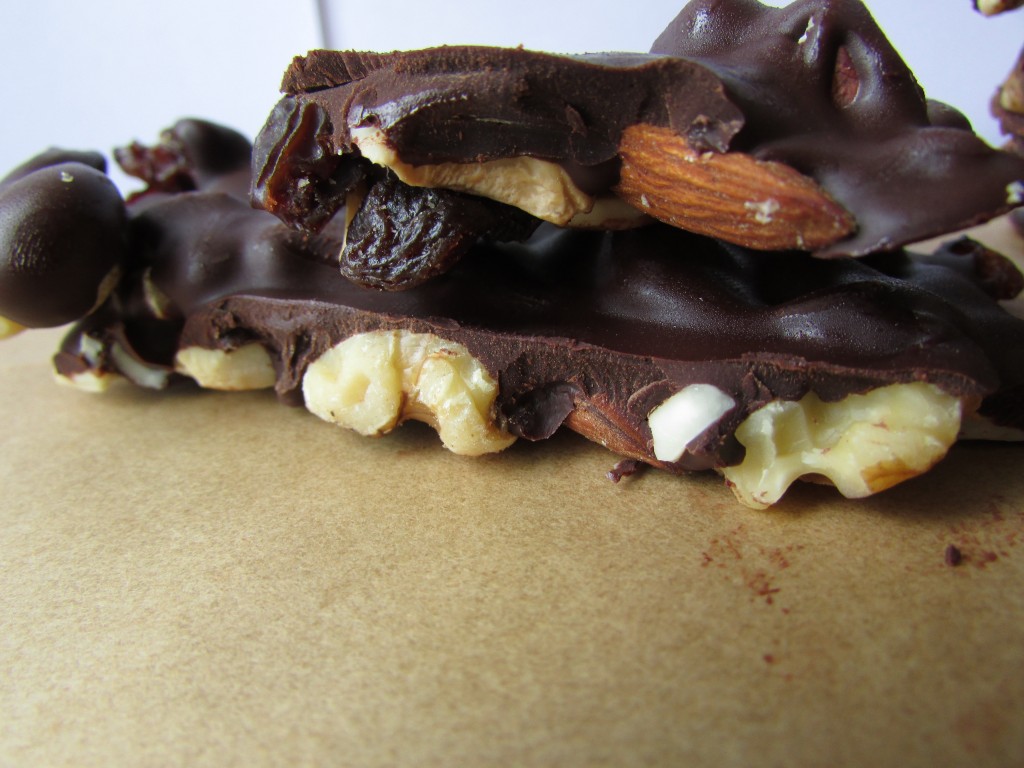 We were at Trader Joe's the other night, and my mom picked up a bag of almond bark. Unfortunately, it had a lot of junk in it - surprise, surprise. Soy emulsifier and all that other good processed stuff. So, of course I took my raw nuts (and on my moms request, raisins) and went home with some super dark chocolate (85%) and went to work.
This was so easy to whip up. Less than 20 minutes in the kitchen for the BEST snack/dessert - and only TWO ingredients! You can make your nut bark with only your favorite nuts (like mine, cashews and walnuts) or do it mixed, with or without raisins, endless possibilities! So easy! The chocolate (dark chocolate or Enjoy Life Chocolate Chips, my other fav) makes this snack vegan, paleo, gluten free… How could you go wrong? I'm totally going to make this for Christmas presents this year (with peppermint, of course)!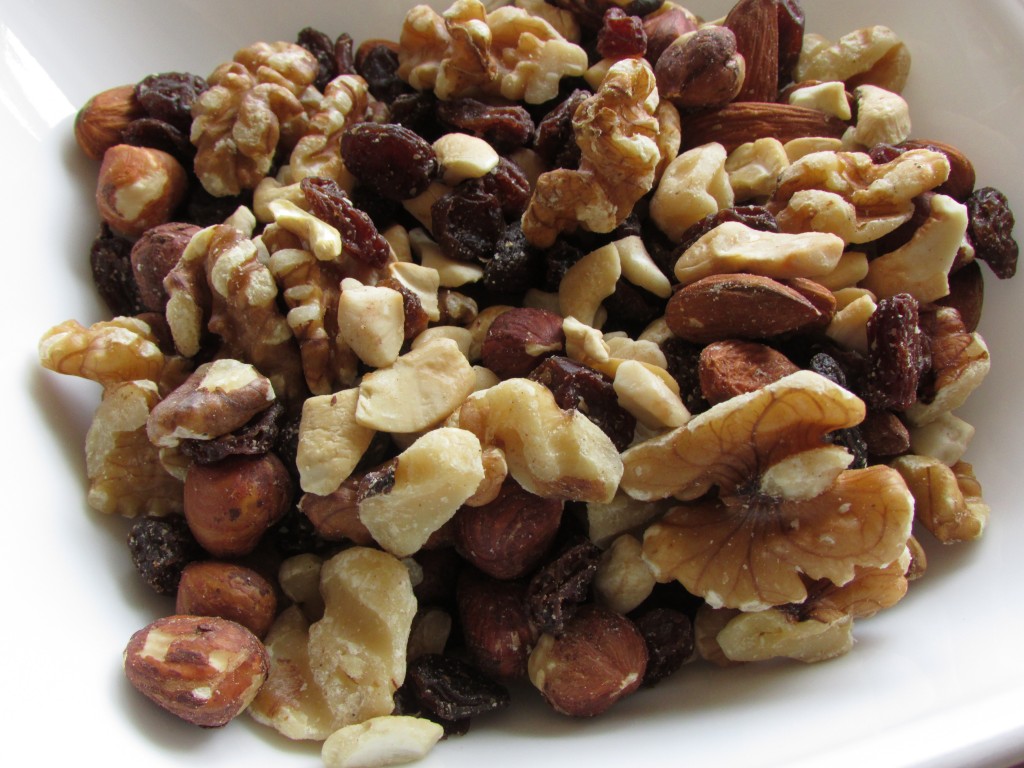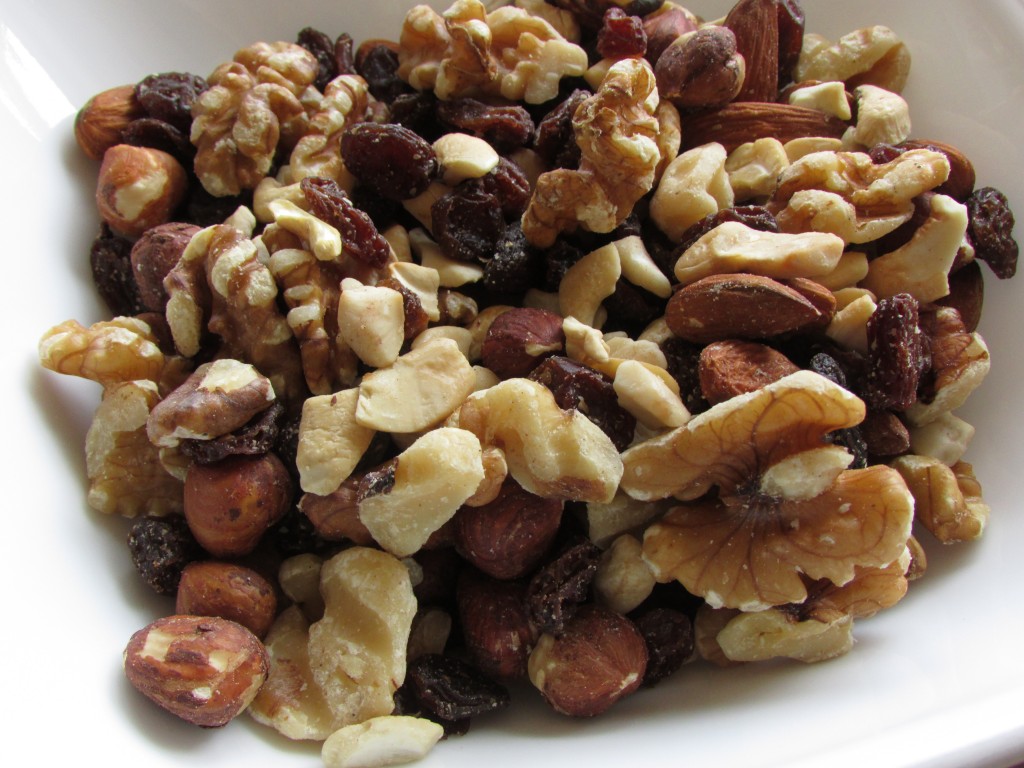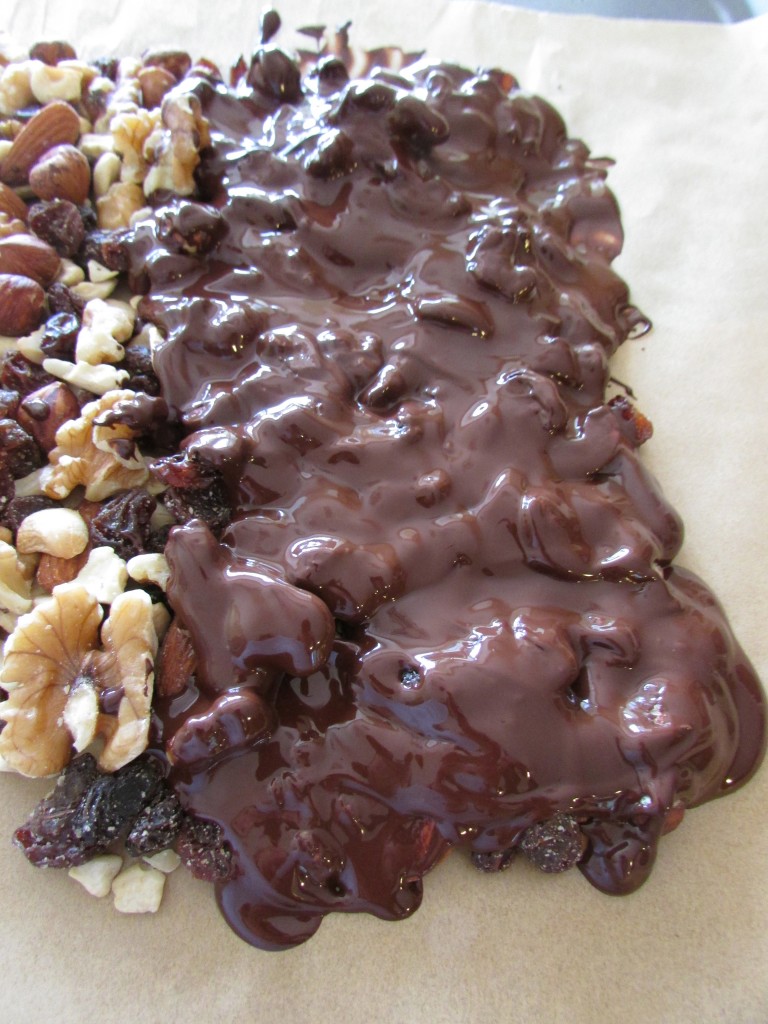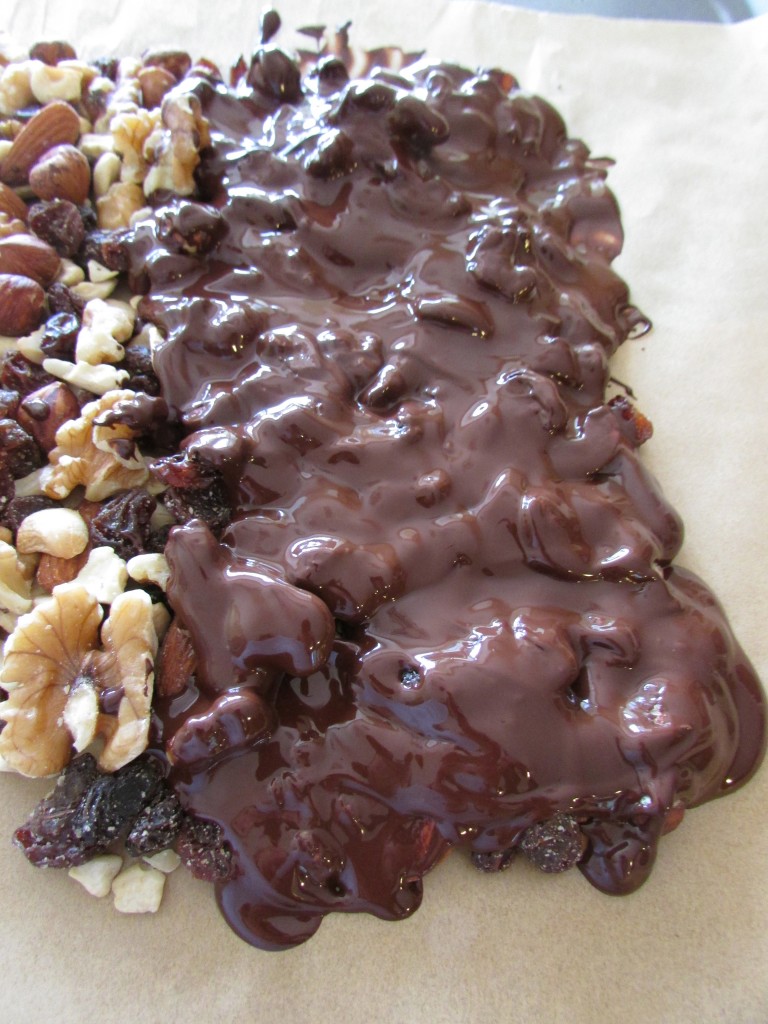 2 Ingredient Vegan Nut (& Fruit) Bark

Ingredients
2 cups of raw nuts (mixed with or without fruit)
2 cups of dark chocolate (I used Enjoy Life Chocolate Chips)
Instructions
Spread nuts out evenly on a piece of parchment paper (on a cookie sheet so it's easily transportable)
Melt chocolate in a saucepan over low/medium heat until completely liquid form, stirring frequently so it does not burn
Pour and distribute evenly over nuts
Place in the refrigerator for 20-40 minutes until chocolate is hardened
Enjoy!
http://veggiestaples.com/vegan-nut-fruit-bark/