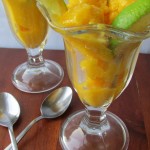 There have been very few times this past week where I've wanted to even look at the oven. It's been pretty hot here, don't know about where you are! In New England, despite how cold it is, we are the number one ice cream eaters in the country! Hard to believe with what seems to be almost 3/4 of a year full of winter. Then again, we are the birth place of Ben and Jerry's ice cream!
Because of the hot weather, I haven't felt too much like making ice cream, but that was the theme over vacation at the Cape last week with my family (if you have not bought an ice cream maker, you really need to buy one - I have this one, and it is tried and true). So sorbet it's been! I came up with this last week with my Mom in mind, two of her favorite flavors are mango and ginger. It gobbled up immediately - I barely had enough left to take a photo!! The lime gives it just a little bit of a tart kick to round out the mango and lime flavor, which makes it truly refreshing on a hot day. Enjoy!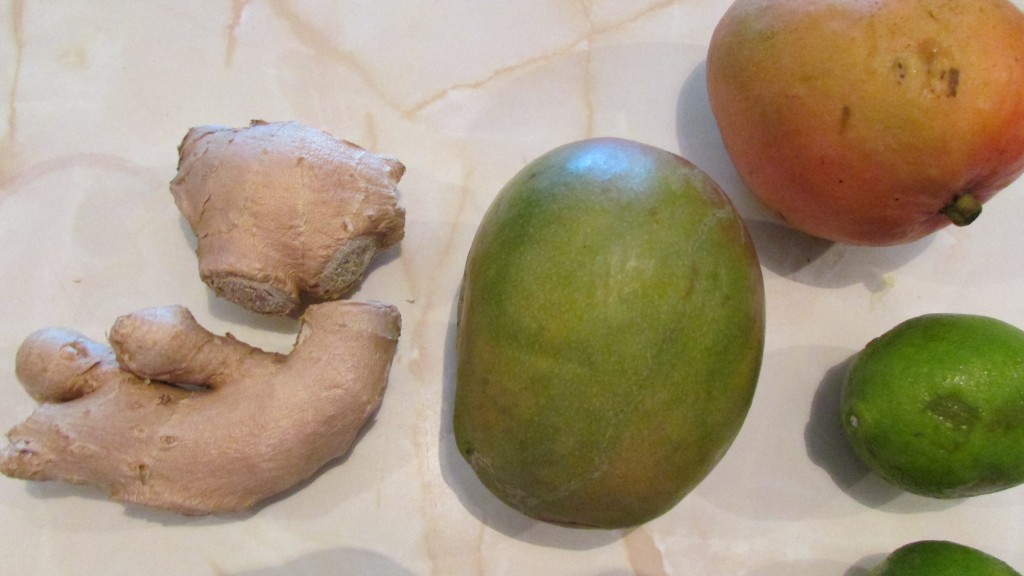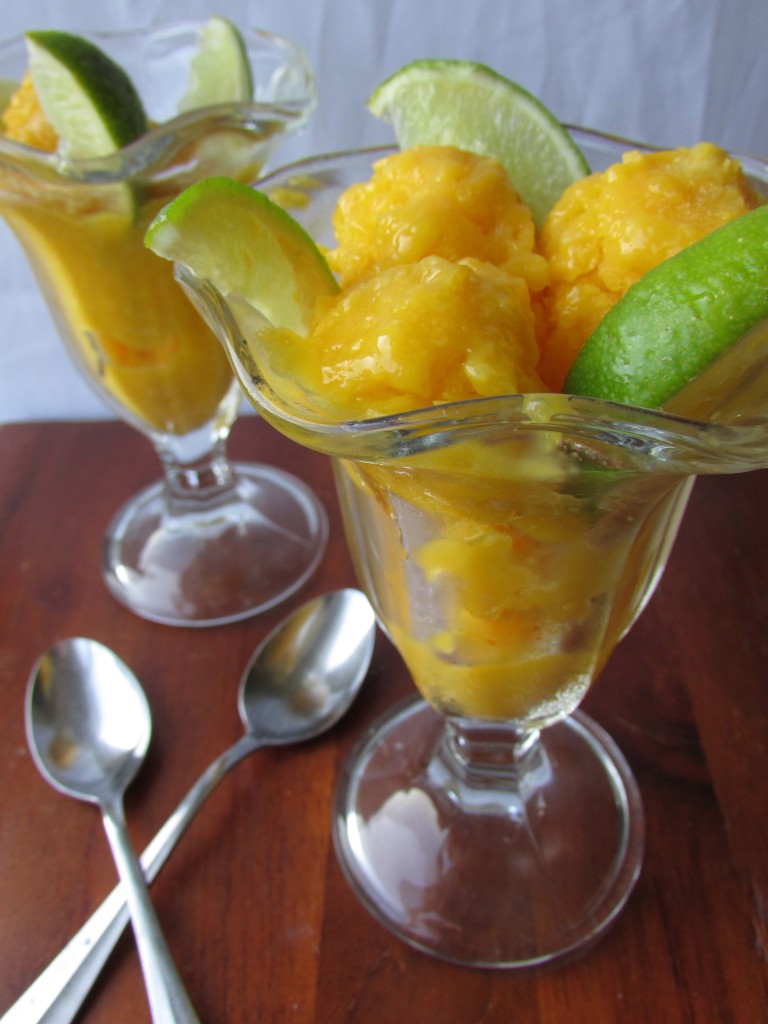 Mango Ginger Lime Sorbet
Ingredients
2 mangos, washed, peeled and chopped
2 inch knob of ginger, peeled and chopped
Juice of one lime
Instructions
Wash, peel and chop mango and ginger
Add mango and ginger to food processor or blender
Squeeze in fresh lime juice
Blend until smooth
Freeze until the sorbet is solid (an hour or so)
Serve when ready!
http://veggiestaples.com/mango-ginger-lime-sorbet/