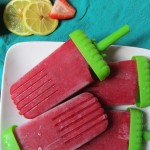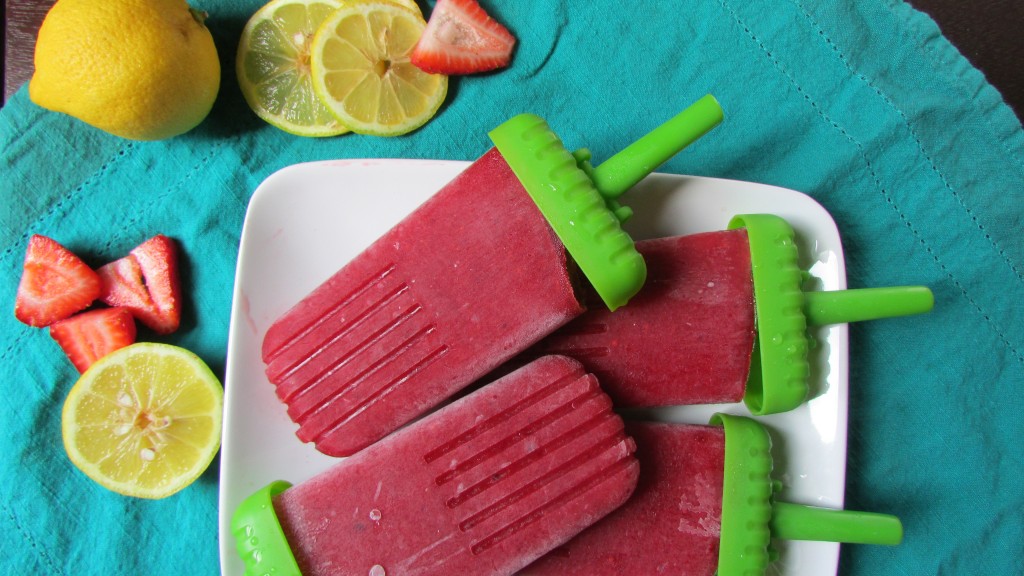 Yesterday here was a scorcher. 93 degrees and severe humidity. This is not fun for anyone, let alone a woman who is a week away from her due date. And I don't know about anyone else, but even being pregnant when it's really hot like that, I don't feel much like eating anything but popsicles. And I also want to stick my head in the freezer all day.
I had been dying to try the coconut water lemonade, so I picked up a few boxes and it definitely lived up to it's hype. Totally refreshing and delicious, just like I was told. I knew after Tuesday's heat (and the oncoming Wednesday heat) that I needed some popsicles. With my second container of coconut water, I decided to make some popsicles. What's more refreshing than lemonade and fruit on a hot day? Voila! Strawberry Lemonade Popsicles were born! I ate two yesterday afternoon. I hope you find them as refreshing as I do! The best part is you can use any extra for a delicious smoothie! These are my favorite popsicle molds!
Strawberry Lemonade Popsicles
Ingredients
1 container (11 ounces) of VitaCoco Lemonade Coconut Water
2 cups frozen strawberries (or other berries)
water to make the mixture less thick, if needed
Instructions
Blend strawberries and lemonade in a blender or food processor
If the mixture is too thick, add water (1/2 cup at a time) until the mixture is able to easily pour
Pour mixture into popsicle molds and let set in the freezer 1-3 hours
Enjoy!
http://veggiestaples.com/strawberry-lemonade-popsicles/