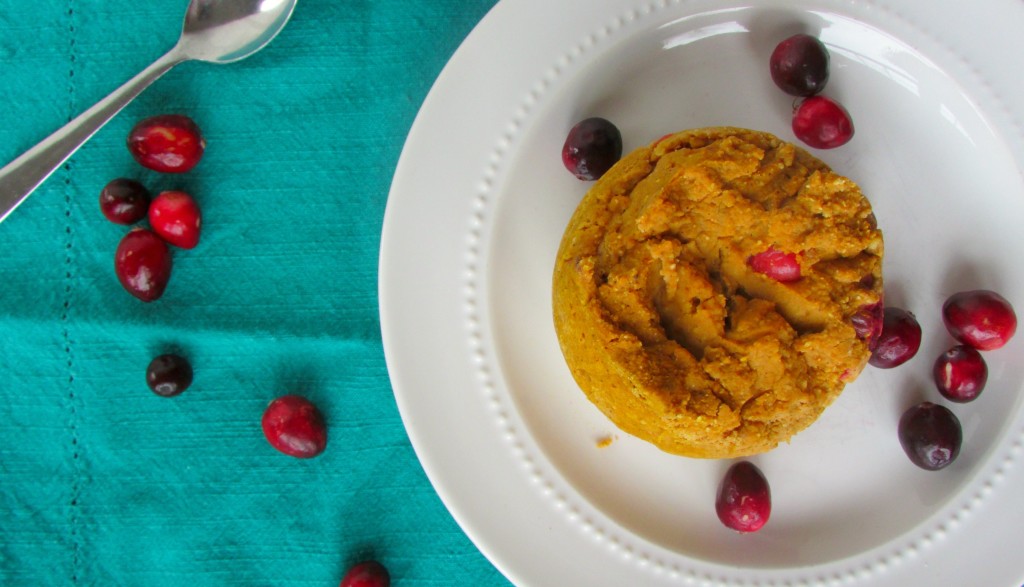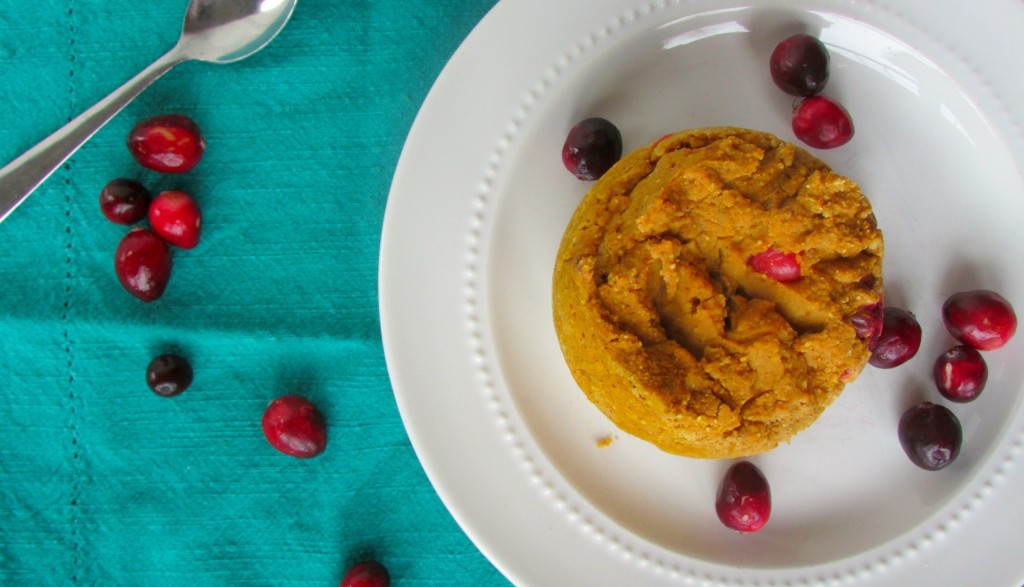 I know we are well on our way into peppermint and gingerbread season, but pumpkin will always be my favorite. I recently teamed up with Sun Warrior, a company that makes delicious, gluten free, vegan, non GMO, no soy protein powders and supplements! I love their protein powder and was excited to get in the kitchen to create some recipes using their products!
One thing I haven't yet made my for my blog, but love and eat all the time are mug cakes! Sun Warrior gave me the perfect opportunity to incorporate their awesome products into a mug cake. Like I said, I'm still wayyyyyy into the pumpkin, so with the fresh cranberries I just picked up at the store, pumpkin cranberry it was! (You could also swap out the cranberries for chocolate chips). This is easy to throw together, and it's a super healthy treat with almost 30 grams of protein packed into it, between the protein powder, egg whites, pumpkin & coconut flour! How could you go wrong? I really hope that you enjoy this recipe as much as I do, and give Sun Warrior products a try, they truly are one of my favorite protein powders out there!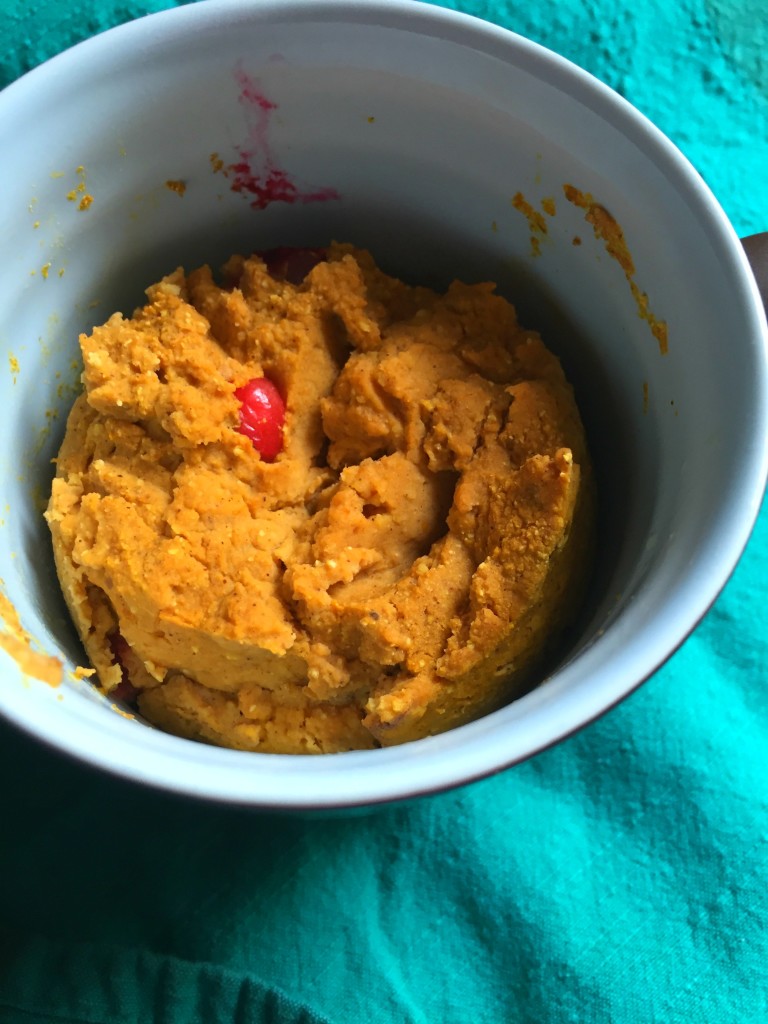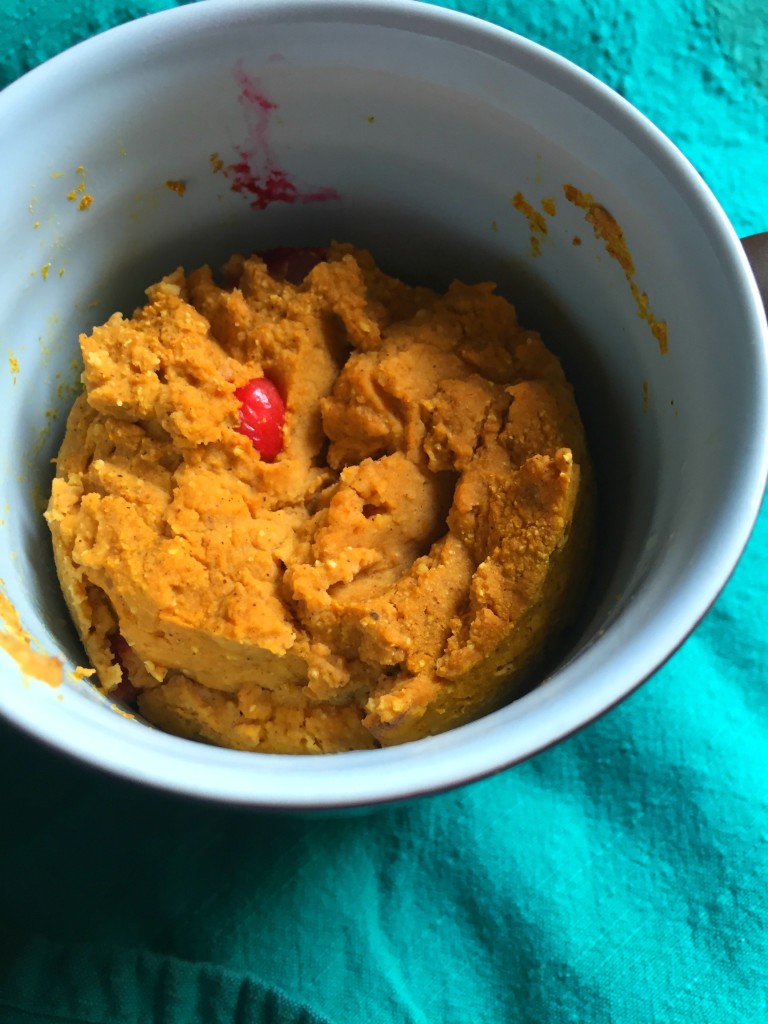 Gluten Free High Protein Pumpkin Cranberry Mug Cake
Prep time:
Cook time:
Total time:
Ingredients
½ cup pumpkin puree
¼ cup fresh cranberries
28 grams (one scoop) Sunwarrior Vanilla Protein Powder
3 tablespoons unsweetened almond milk
3 tablespoons liquid egg whites
1 tablespoon coconut flour
1 heaping teaspoon pumpkin pie spice
⅛ teaspoon baking powder
*optional: ½ teaspoon stevia for extra sweeteness
Instructions
Mix all ingredients together in a bowl
Grease the inside of the mug you are going to use (I like using a tiny bit of coconut oil)
Add ingredients to mug and heat on high in the microwave (3-4 minutes)
Enjoy immediately!