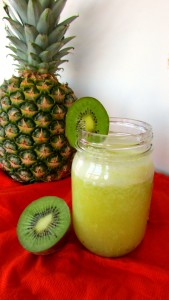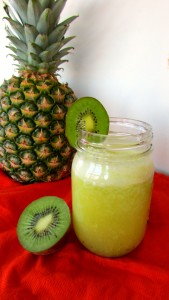 Did you like this months plethora of smoothies? I know it's the first of February,  but I have one final smoothie for you, and a roundup of all the others. Stay tuned this week for a giveaway, a copy of Everyday Grain Free Baking by my sweet friend, Kelly Smith. I've made a few things out of her cookbook now, and it really is fantastic.
This smoothie is easy, just a few ingredients, and great for an afternoon pick me up or sweet treat! Pineapple and kiwi just go so lovely together, this really is just such a winning combination. And, for purposes of this smoothie and future use, this is one of the best kitchen gadgets I own. I couldn't live without it, and it doesn't waste any of the pineapple!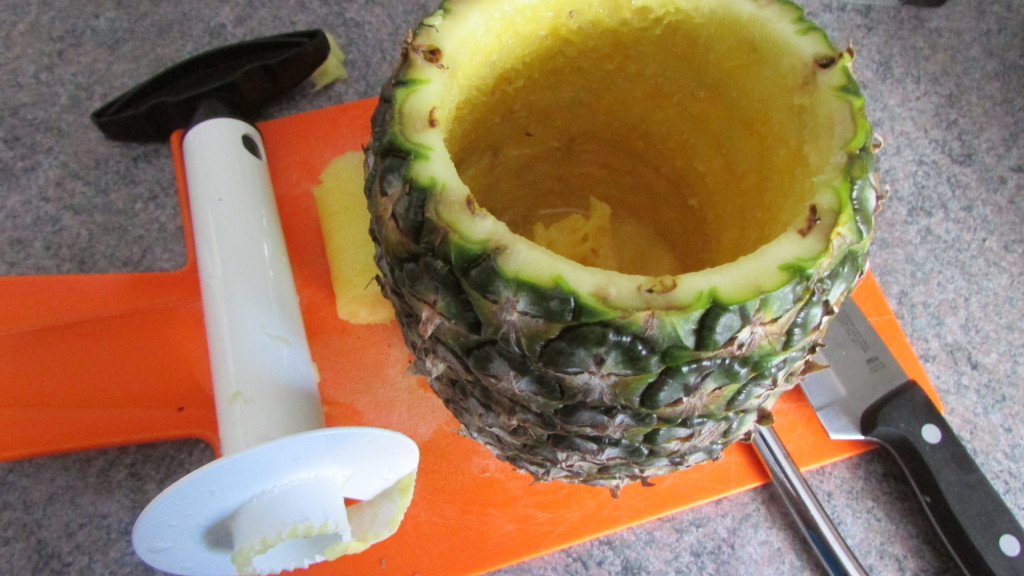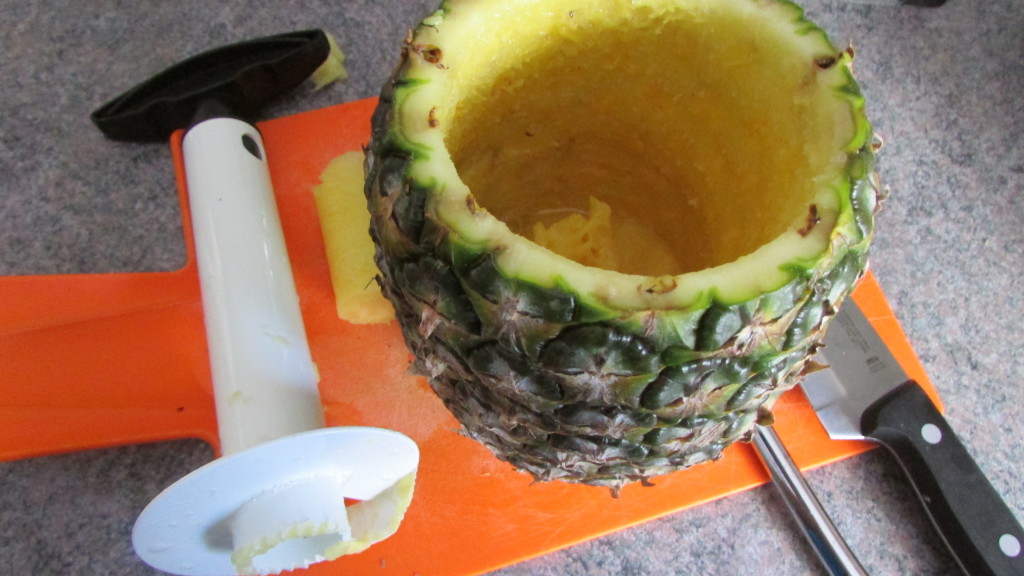 Other smoothies featured this month: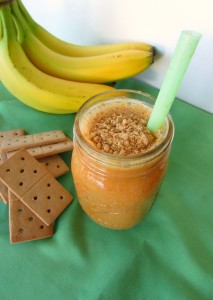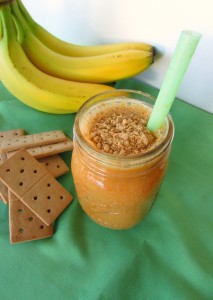 Apple & Beet Blaster
Orange Detox Smoothie
Ultimate AntiInflammatory Smoothie
Apple Cinnamon Smoothie
Sweet Carrot Zinger Smoothie
Creamy Strawberry Smoothie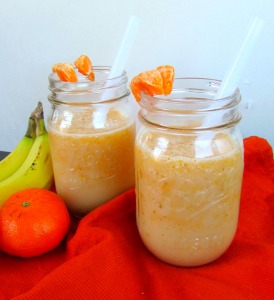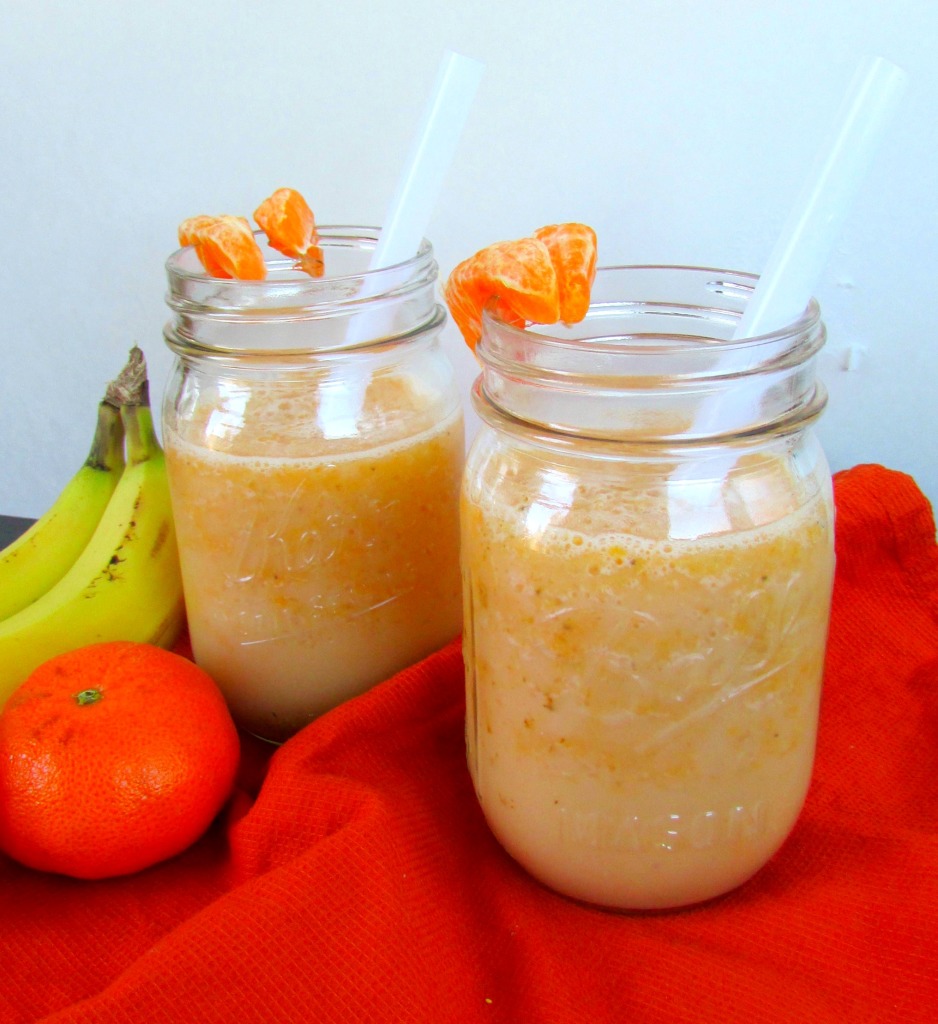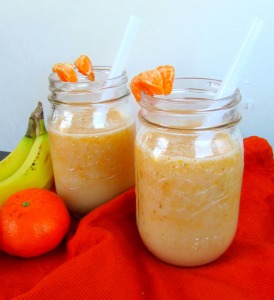 Orange Vanilla Creamsicle Smoothie
Blackberry Bomb Smoothie
Morning Frothy Monkey
Pineapple Basil Smoothie
I hope you've enjoyed all the smoothies I've posted this month, there will be more in the future! But onward & upward with entrees, snacks and appetizers!

Pineapple Kiwi Smoothie & Smoothie Roundup
Prep time:
Cook time:
Total time:
Ingredients
1 cup fresh pineapple
1 cup fresh kiwi
1 cup water
ice to taste
Instructions
Prepare pineapple & kiwi as needed
Add all ingredients to a blender or food processor
Blend until smooth
Serve Immediately