Working in a school I come across a lot of kiddos with allergies. Wheat, dairy, peanuts, you name it. Ian's Natural Foods made a great infographic about it!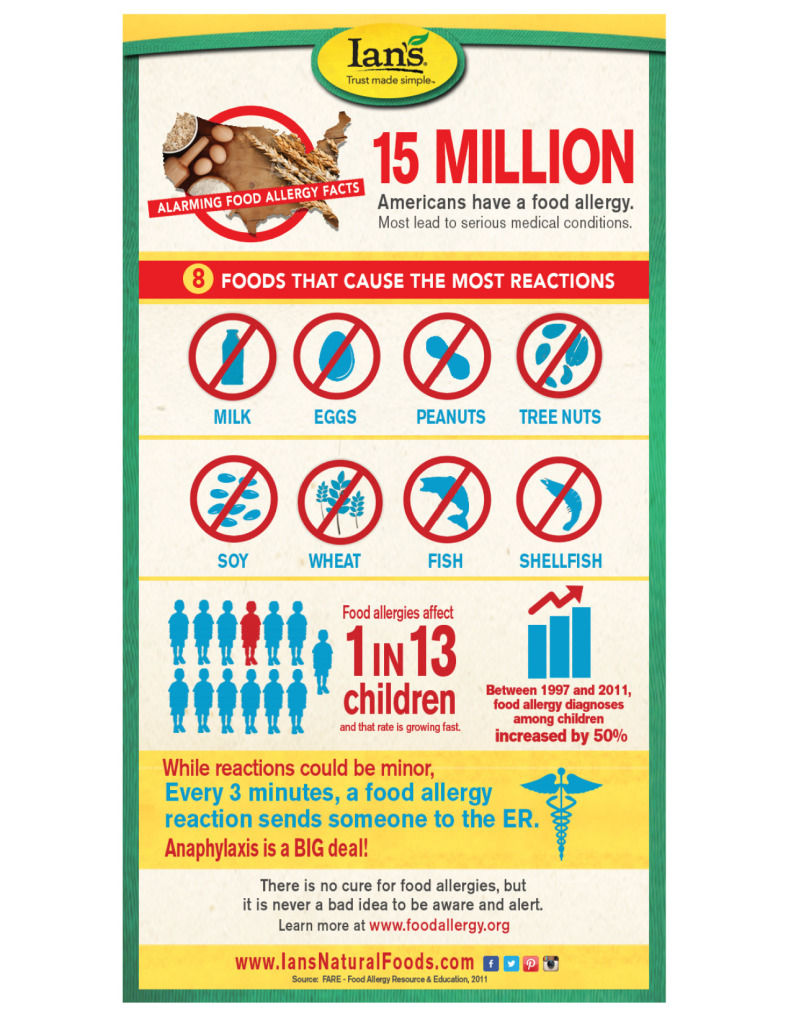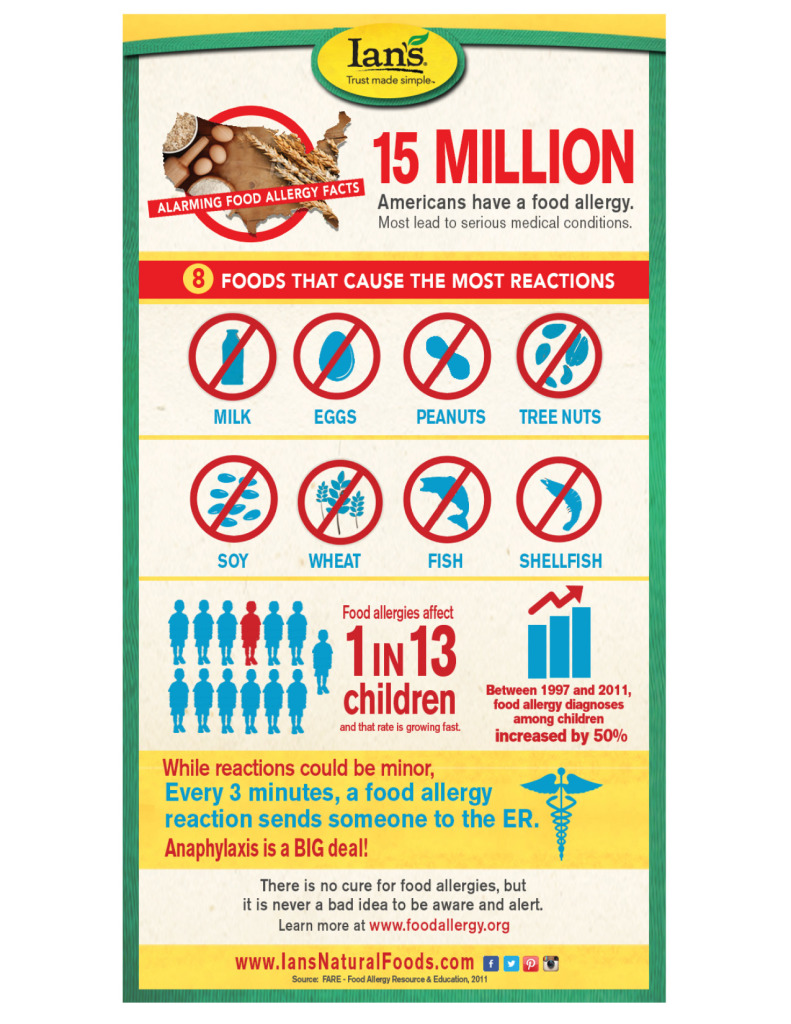 Do any of these surprise you? I guess I'm more sensitive to all of these because of my own sensitivities. I always need to plan ahead with snacks and know where to go when I'm out to eat, or else I'm pretty much just eating a salad.
With the holidays coming up (see my awesome mini pumpkin pie scone recipe for parties, too) its easy to eat junk for just about 6 weeks! These are another healthy alternative, and just as delicious! This is a snack you can bring to a party that you will not feel guilty about! It's also awesome with this creamy avocado dip (with optional added kick)!

Gluten Free Baked Zucchini Bites
Ingredients
for the zucchini bites
2 medium zucchini, washed, peeled & sliced
2 cups Ian's Gluten Free Original Panko Breadcrumbs
1 teaspoon paprika
1 teaspoon garlic salt
1 teaspoon oregano
2 eggs
for the avocado dip
2 avocados
¼ cup of cashews, soaked for 30 minutes or more in a bowl of water
1 tablespoon lemon juice
salt & pepper to taste
1 teaspoon - 1 tablespoon sriracha sauce, optional
Instructions
Preheat the oven to 400 degrees
Mix the breadcrumbs, paprika, garlic salt and oregano in a bowl and set aside
Mix the eggs with a fork in another bowl
Wash, peel and slice the zucchini
Dip the zucchini pieces (one at a time) into the egg and then into the breadcrumb mixture
Place the breaded zucchini slices onto a Silpat or greased cookie sheet
Place in the oven for 10-14 minutes, flipping between 5-7 minutes for even cooking
While the zucchini is in the oven, remove cashews from water and place all avocado dip ingredients in a food processor or blender and pulse until smooth
Serve avocado dipping sauce with zucchini bites (while warm) and enjoy!