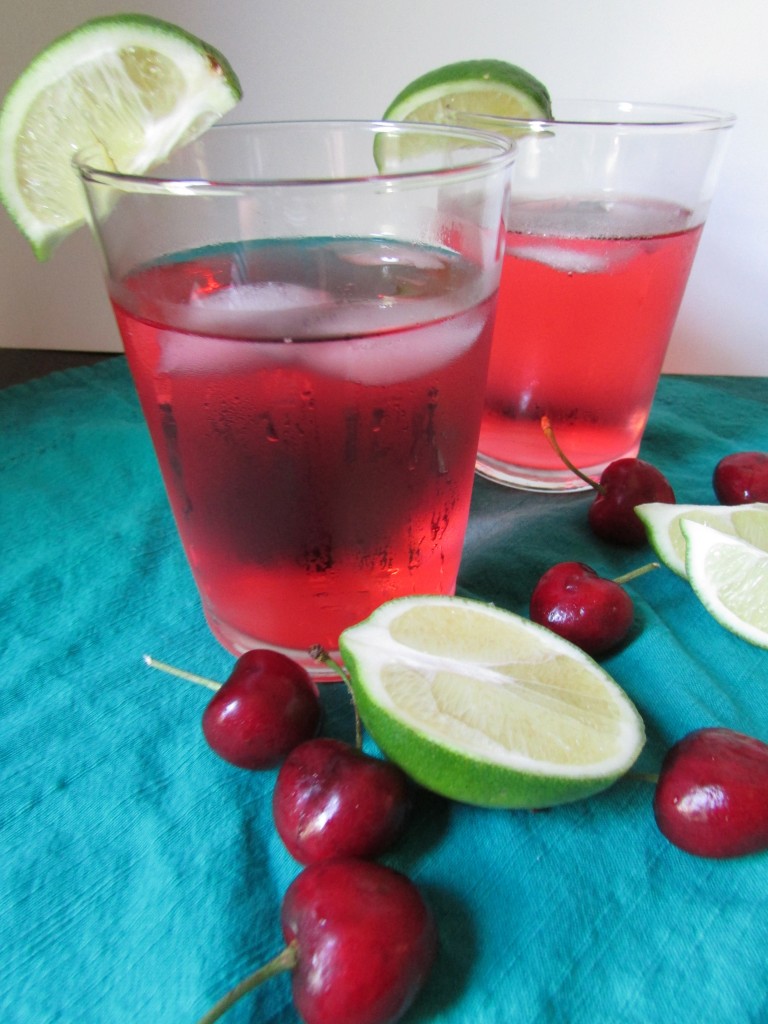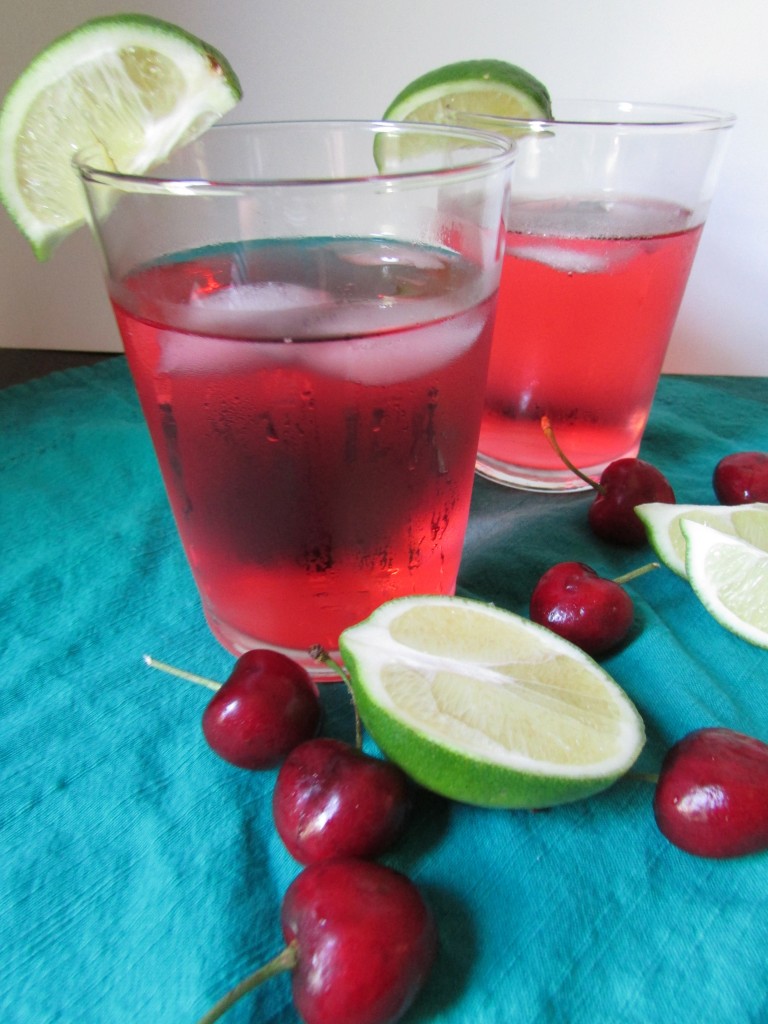 My husband and I are obsessed with seltzer water. We always have been. My mom finally convinced us to get one (actually, she bought it for us for Christmas) and needless to say, it gets used every day (no, really). We are now avid believers and it's awesome because we can add all kinds of juices or other adult beverages to it, and we are always trying something new. Seltzer water is especially refreshing in the summer. It's a nice change from water and still provides hydration, but with a little fun. Either way, if you don't have a Soda Stream, I highly recommend one (get it here). Way better for the environment and then you can make a little or a lot. I saw cherries at the store this weekend and got so excited! Finally, a reasonable, affordable price. With summer here (well, almost) and the warm weekend we had, I thought I'd change up my usual go to when I'm not sure what to put in my seltzer water (which would be cranberry and lime). Cherries it is! I'm so excited to share this one with you! Hope you like this refreshing summer spritzer just as much as I do! If you already drink seltzer, what do you put in yours?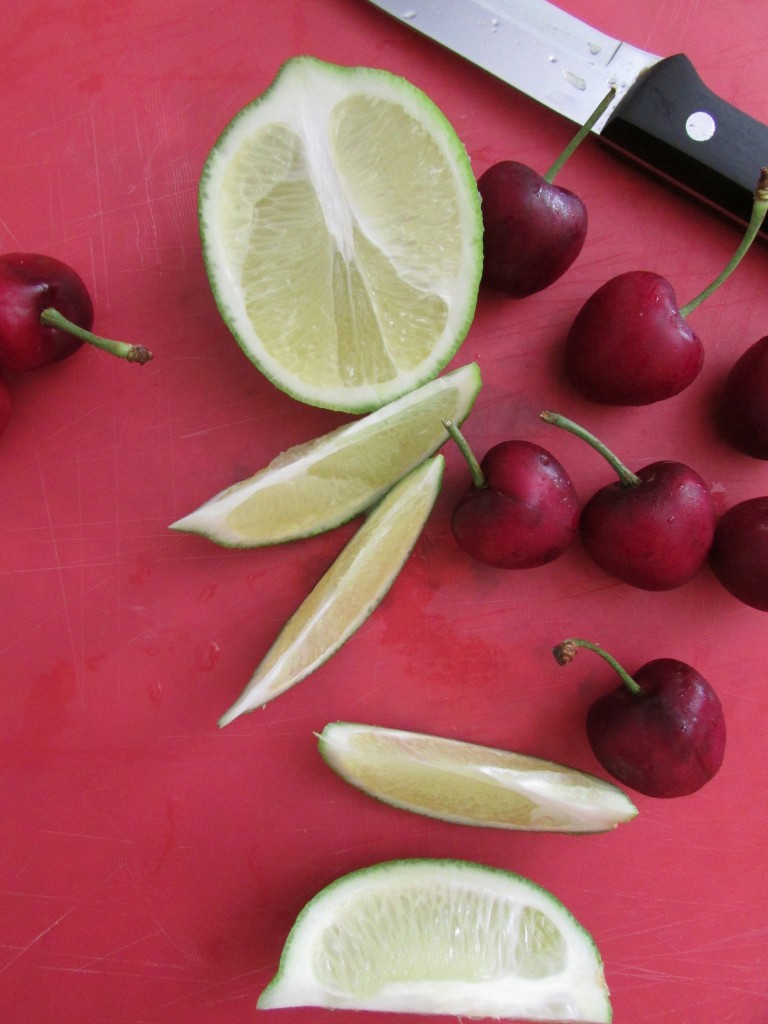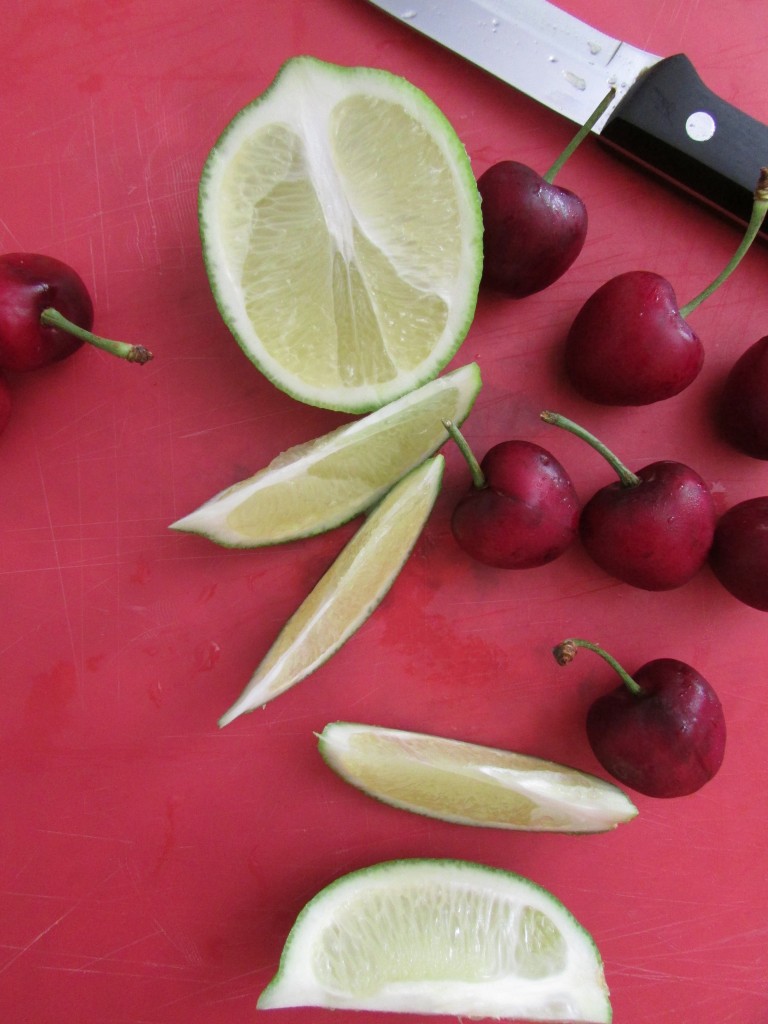 Cherry Lime Summer Spritzer
Ingredients
1 cup cherries, washed and pitted
3-4 tablespoons of lime juice (1 lime, juiced, + more for garnish if desired)
1-2 teaspoons honey, optional
Instructions
Wash and pit cherries
Add cherries to a blender or food processor
Add lime juice (and honey if you are adding that)
Blend until smooth
Strain cherry mixture if necessary
Add desired amount of mixture to seltzer water
Optional: lime for garnish
Enjoy your lovely bubbly drink!
http://veggiestaples.com/cherry-lime-summer-spritzer/